Russian Numbers 1-10 Warzone: What Do They Mean?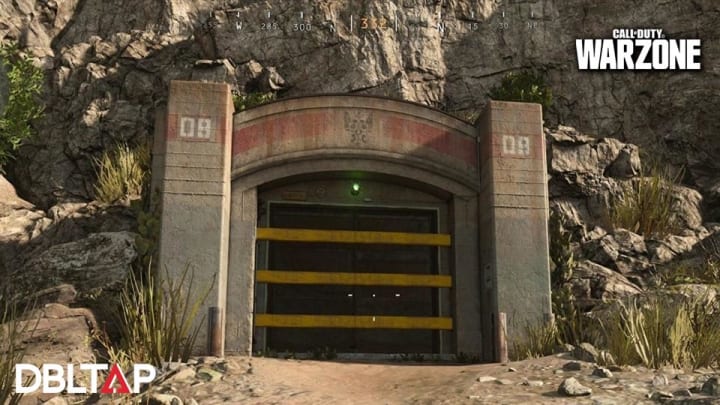 Bunker 11 involves translating a bit of Russian to proceed with raiding what's inside. / Photo by Chaz Frazer / DBLTAP
Russian Numbers 1-10 Warzone are specifically tied to unlocking now iconic Bunker 11. If you have been on the hunt to unlock this Bunker and grab the Mud Drauber Blueprint while running solo or with a squad, then read on. 
After finally making the bunkers in Call of Duty: Modern Warfare - Warzone accessible after months of teasing and speculation, Infinity Ward did not make the process simple at all. The mini/side-quest to open them as well as the final Bunker 11 is a long and arduous process that is best completed by a squad that can spread out over the map to accomplish individual tasks.
Of course, thinking that you can do this filling a squad with randoms would be naive, so it's best to either party up with some friends or look for others looking to complete the challenge via Reddit or Discord.
Bunker 11 Russian Numbers 1-10: Translated 
If running the quest to unlock Bunker 11, it is best to do so with a squad, and in the Plunder game mode. Plunder does not last forever, but the Battle Royale variant does have unlimited respawns, as well as the lack of gas, so you can focus on the task at hand. Simply squad up and ignore the main objective and coordinate with your teammates to get that bunker open.
Once the game has started, you want to focus on the blue phones scattered across the map. Keep cycling through the locations until you find the right one. Once you do, you'll hear a message in Russian detailing three numbers. Listen carefully and note which numbers were spoken. Below is a handy chart to help you translate exactly which one, which corresponds to three Red phones that you must access to continue.
Step 1 - Locate the Blue Phones
Within the Dam

School building in Riverside

Edge of Boneyard

Hut on the edge of Train Station

Novi Grazna Hills

Tallest building in Downtown

Art section in Downtown

On a desk in Port
Step 2 - Translate the Russian Message
один ("a-deen")

два ("dva")

три ("tree")

четыре ("chye-tir-ye")

пять ("pyat")

шесть ("shest")

семь ("syem")

восемь ("vo-syem")

девять ("dyev-yat")

десять ("dyes-yat")
Step 3 - Activate the Red Phones
In the exact order the Russian numbers were in the message, head over to the corresponding phones based on their location. The numbers change from game-to-game, so no play-through will be exactly the same. Here are the red phone locations according to their number:
Bank in Downtown

Ammunition station between TV Station and Military Base

Karst River Quarry in the huge factory building

Police Station in Bloc 18

Inside of TV Station, server room

Air traffic control room in Verdansk International Airport

Verdansk International Airport by baggage handling section

Verdansk Hospital behind main entrance front desk

North of Dam in passageway

Below Arklov Peak Military Base
Blue Phone, Red Phone locations as well as Bunker 11 located at the Northernmost point of Verdansk. / Photo courtesy of u/StrangerRobijn
Guide for the phones and bunker map including morse code, steps, as well as Russian numbers transcribed and where to find them. / Photo courtesy of u/StrangerRobijn
This should help you get moving if you've been stuck getting past Russian 101 in your quest to open Bunker 11. Once you've activated all three red phones in the correct order, Bunker 11 will open up - and is located in the northern, snowy part of the map. See the yellow marker on the map above for the exact location.