Rust Console Release Date Announced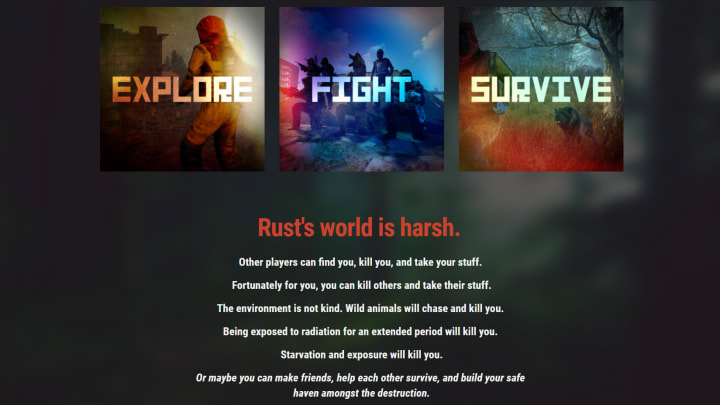 Players finally have an official release date announced for Rust on consoles. / Double Eleven, Facepunch
Players finally have an official release date announced for Rust on consoles.
Double Eleven revealed the date early on Friday, March 26, during the latest trailer for the game. In fact, the date is in the title, itself: May 21. Finally, fans of this aggressive multiplayer survival game can make the switch to a platform that feels best for them.
Alongside the reveal was a blog post on the game's news blog site detailing exactly how the developers see Rust's console port working out.
"Rust is a big, beautiful game built for PC and the challenge to us as a developer was if we could create an experience on console that was performant for all consoles...Survival games have historically proven to be very challenging and if we were going to do it, we needed to do it right!" Wrote Community Manager Pedro Silva.
Rust Console Release Date Announced
Rust will officially launch on consoles on May 21. This release comes eight years after its first publication in Early Access on Steam in 2013.
It will be primarily available on previous-generation systems such as the Xbox One and PlayStation 4 with further compatibility in regards to their next-generation siblings. The game is currently in closed beta with a handful of players currently play-testing this platform build.
For those of us not lucky enough to have been picked, never fear. The company has already come forward with several editions to pre-order and purchase.
More information can be found on the game's website.