Rytec AMR Class Warzone: Best Starting Loadout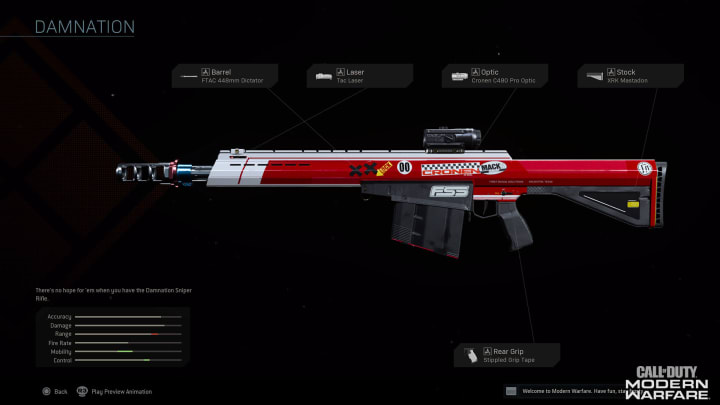 The Rytec AMR Sniper Rifle is a versatile weapon for taking out artillery as well as infantry. Unlock it and test it out! / Photo courtesy of Infinity Ward
Rytec AMR best starting class in Warzone of this insanely strong new Sniper Rifle in Call of Duty: Modern Warfare is going to take advantage of the explosive rounds and high damage capabilities of the weapon. Staying off of the radar while locking down a position sniping is important to avoid being flanked by onlookers and enemy players alike.
The Rytec Anti-material Rifle is new to Season 4 of Call of Duty: Modern Warfare, and can be unlocked by netting three quick scope kills by a Sniper or Marksman Rifle in 15 different matches. Once completed you will have access to this monster of a rifle. Not one for mobility, the Rytec excels at stationary hard scoping, and with the explosive rounds can be extremely deadly even without headshots.
Rytec AMR Class Warzone
The best Rytec AMR class will include the following attachments:
Muzzle: Rytec AMR Suppressor
Barrel: FTAC Seven Straight
Optic: Variable Zoom Scope or Thermal Scope
Stock: XRK Mastodon
Ammunition: 25x59mm Explosive 5-R Rounds
The weapon excels at taking out artillery and vehicles at range, as well as destroying killstreaks without giving away your location. Rocking the Explosive or Thermite rounds only exacerbates its power against vehicles and unsuspecting enemies.