Top Games
Samsung Developing Cloud Gaming Service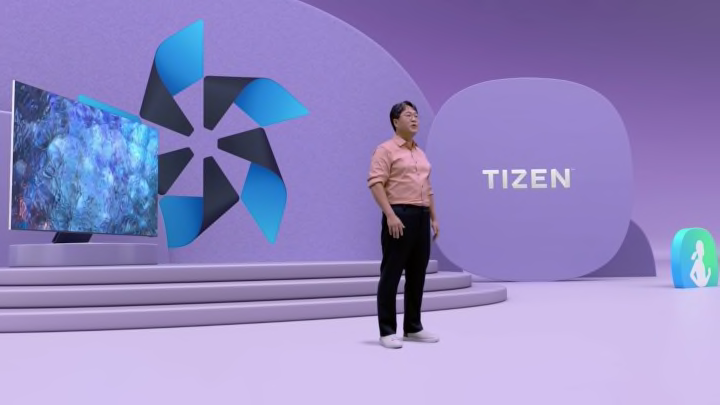 Yongjae Kim at Samsung Developer Conference 2021. / Photo courtesy of Samsung
Samsung has announced it's developing a new cloud gaming platform for its Smart TVs.
The hardware manufacturing conglomerate revealed the upcoming tech during its Samsung Developer Conference 21 keynote presentation. It will be available on Samsung Smart TVs powered by Tizen, a Linux-based operating system that already supports over 200 million Samsung devices.
Not much is known about the new platform, as Samsung only mentioned it in passing during the presentation.
"To diversify your game selection on Samsung Smart TVs, we are developing a new Cloud Game platform," said senior vice president of visual display software R&D Yongjae Kim. "This means that soon you will be able to enjoy games without purchasing high-end hardware, and developers can easily apply Samsung Smart TV's seamless, immersive experience to new games."
Kim didn't mention any game developers currently working on projects for the new platform.
Samsung first entered cloud gaming in 2012, when it worked with Gaikai to produce Samsung Cloud Gaming for the previous generation of Smart TVs. The service entered beta before Sony, which owned Gaikai, decided to abandon the project. Gaikai was later combined with the tech powering PlayStation Now.
The cloud gaming space grows more crowded by the day, and Samsung is now relatively late to the party. Its service will compete with Google's Stadia, Amazon's Luna, plus offerings from Microsoft and Nvidia. None have yet taken the world by storm, but Samsung appears to hope it will be the first.