Scarlet Commander Fortnite: How Much Does it Cost?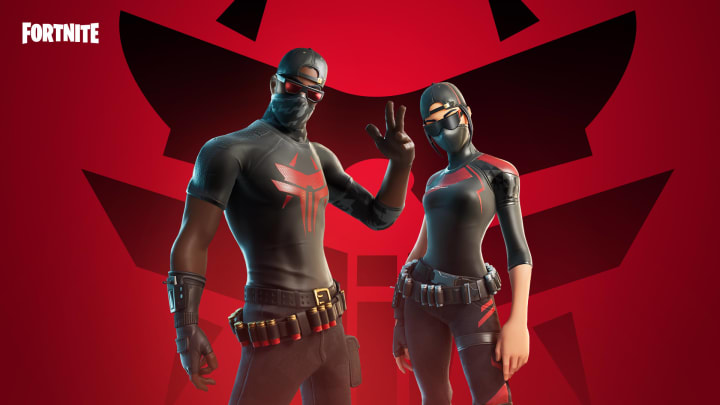 The Scarlet Commander is now available for Fornite players.
This female avatar depicts a woman dressed to be almost completely anonymous. She has dark hair hidden under a black and red-accented baseball cap. Her eyes are obscured by black sunglasses and a black bandanna covers her mouth and nose. She wears a black and red 3/4 sleeve shirt with matching pants and boots. Her left kneecap is covered with metal and her right arm sports a black finger-less glove and transmission device. An ammunition belt sits around her waist.
Most of the metal on her costume is silver—except for the buckle on her cap, which is gold. In contrast, her partner has all gold.
Scarlet Commander Fortnite: How Much Does Scarlet Commander Cost?
The Scarlet Commander outfit currently costs 800 V-Bucks in the Item Shop. It was first listed on March 21. It's ranked as an uncommon skin and its tagline is: "Unknown and unforgettable." Scarlet Commander is one part of the two item Nightfire set.
To purchase this item from the Item Shop, players will need a supply of V-Bucks--the in-game currency of Fortnite. V-Bucks can be earned for free from various daily tasks or can be purchased with real money.
A pack of 1000 V-Bucks currently costs $9.99 from various retailers and will leave the buyer with an extra 200 V-Bucks to spend on anything else they'd like in the store.