Top Games
Scavengers Explorers Tier List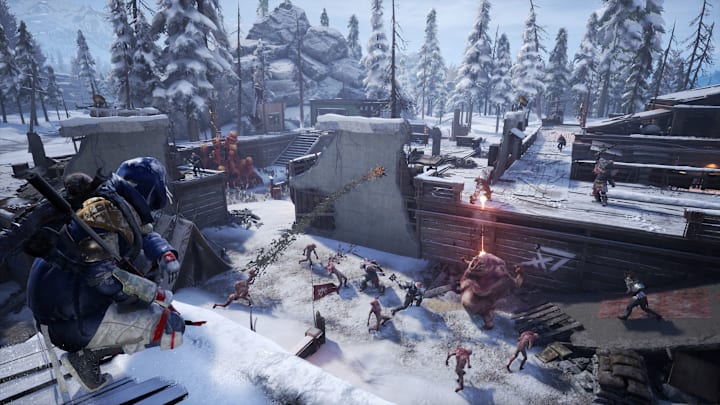 Newly released Scavengers game / Photo by Midwinter Entertainment
Scavengers Explorers tier list is rather raw since the game only just came out.
Scavengers has only been out for a few days and players already have begun making tier lists to categorize explorers in.
Scavengers Explorers Tier List
S Tier - Jae and Tarik
The Overshield and melee weapon gives Jae the ability to clear out any enemy in his path. Add the fact that his halberd can kill enemies in two to three hits, it's a deadly combo.
As the only sniper in the game, Tarik takes advantage of Scavengers' map design. Tarik can always get the first move on any enemy; having the first move helps the fight.
A Tier - Halden and Valora 
Halden is one of the easier Explorers in the game. As Halden, players can do pretty well in close to mid-range combat, plus his healing aura is a huge plus in any fight.
With her bubble shield, Valora can provide cover to any type of enemy fire. If used properly, teams can weave in and out of it providing for extended fights.
B Tier - Cruz, Kali and Letty
Cruz has the possibility of being in A tier, but as the lone character in this bunch, his solo ability is one to not be trifled with. His speed boost from Tailwind allows him to cut short distances, pull off flanks that not many Scavengers can pull off, and retreat swiftly if need be.
Kali's kit isn't quite comparable to the Scavengers above her in this list. If you want to stealth you can utilize her Heartseeker but other than that, it doesn't really pack much of a punch. She needs her active camo and without it, she can't do much.
Even though Letty can cancel other players' abilities, due to the way the terrain is arranged in Scavengers, there isn't much use to it. Chances are teams and players are spread out, not something you want when you're Letty.