Scump Completes Dr. Disrespect Challenge by Getting a Nuke on Short Notice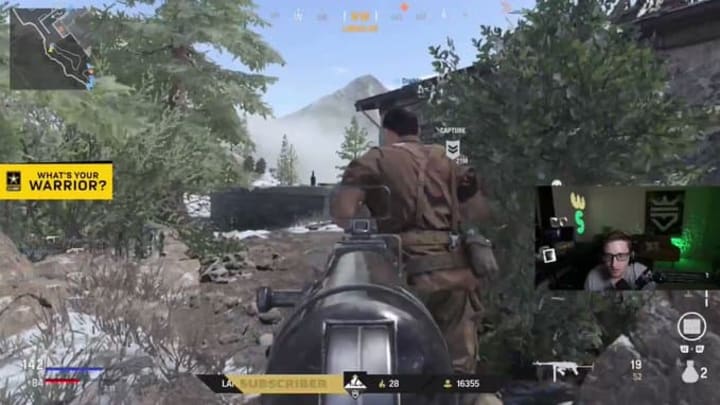 Photo courtesy of OpTic Scump
Content creator Dr. Disrespect challenged professional Call of Duty player, Seth "Scump" Abner, to get a nuke in a game in the Call of Duty: Vanguard beta.
"I'm issuing an official #DocChallenge to @Scump right now. Hey Scump, get a NUKE within the next five games on Vanguard, I'm sending you a rare, fully framed, signed Doc vest. Value = Unlimited," Dr. Disrespect in a tweet. The content creator tweeted that out at 10:30 p.m. ET.
It took Scump 15 minutes to get the nuke, or V2 Rocket, and tweeted a clip in response.
Scump Completes Dr. Disrespect Challenge by Getting a Nuke on Short Notice
"Let's go Doc! C'mon Doc! Are you kidding me Doc?" Scump said in the clip before calling in his achievement.
"F***. Never doubt the king," Dr. Disrespect tweeted in response.
Call of Duty: Vanguard is currently in open beta as fans prepare to return to a World War II setting once again. The beta has been criticized by the player base for notably letting cheaters run rampant. Fans also aren't happy that this game seems to be very similar to Call of Duty: Modern Warfare (2019).
Call of Duty: Vanguard launches Nov. 5.