Call of Duty
Scump Retiring from Competitive COD After 2023 CDL Season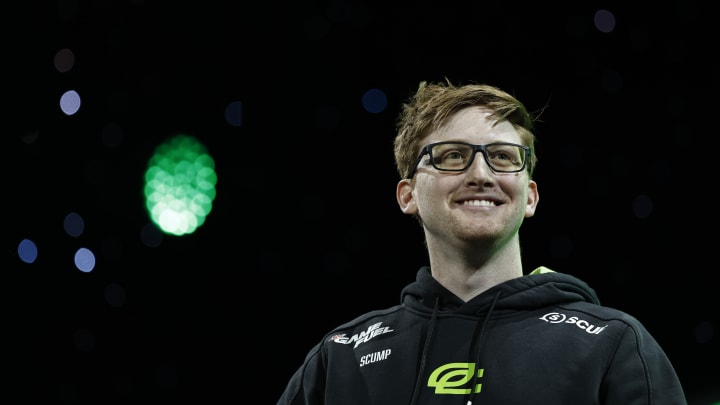 "One last dance, ladies and gentlemen." / Michael Owens/GettyImages
Seth "Scump" Abner will retire from competitive Call of Duty after the 2023 Call of Duty League (CDL) season, the OpTic Gaming professional player announced Friday.
Scump, 27, made his announcement on Twitter with two videos that tugged at the heartstrings of many longtime COD fans and pros alike.
"One last dance, ladies and gentlemen," Scump said in the video. "This will be my final year competing as a professional Call of Duty player."
The announcement video takes viewers through the journey that Scump has taken in esports up to this point, from simply playing Halo on the original Xbox to being the franchise star of OpTic Texas.
In a second video, Scump sat down in front of the camera to thank his supporters, as well as give some context as to why he has decided to retire.
"I just think that [with] my time," Scump said, "and my effort and my energy, one last season is pretty much all I've got left in the tank. In terms of just my mental, all of that stuff, I think that I have one more good year to give to not only myself, but my teammates first and foremost, my coaching staff, my amazing partners and people that I work with at OpTic, and you guys, the Green Wall. Hopefully, we can make this year one to remember for you guys."
Scump added that even if OpTic were to go on to win Champs and "every fucking tournament" this year, he feels it's simply time for him to move on.
"I think that it's time for me to move on," Scump said, "and start pursuing some other things that I have really wanted to do. I've really sacrificed a lot to be a competitive player because all of the content that I've wanted to do, all of the videos that I've wanted to make, all the ideas that I've had, it's just really hard to juggle and balance in this day and age in the CDL because it's just so damn competitive. There's not really much time to do anything else other than be a competitor.
"I've never really taken an offseason to kind of just chill out and not really stream as much. I've kind of always just been on during my offseasons."
According to the Call of Duty Esports Wiki, Scump began competing during the Call of Duty: Black Ops (2010) days. Over the 14-year span of what he considers to be his main competitive COD career, Scump has totaled 31 major tournament wins, including a 2017 World Championship and an X Games gold medal.
The 2023 CDL season is set to kickoff with the Major I Online Qualifiers on Dec. 2, 2022.
"I'm not going to be completely leaving the space, obviously. I'm still going to be heavily involved in Call of Duty," Scump said. "It's not like I'm just gonna evaporate from thin air or anything."