Top Games
Sea of Thieves Season 7 Sets Sail on Aug. 4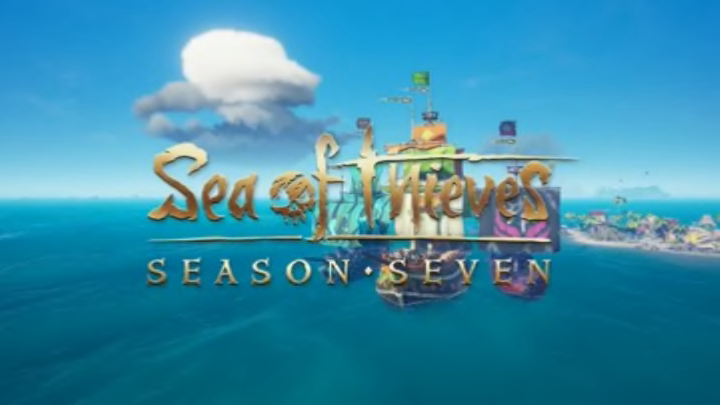 Photo courtesy of Rare
Sea of Thieves Season 7 brings a much-requested feature! Players will now be able to own their own ship. While this may seem trivial, whenever pirates loaded into a server, they would choose their ship size and receive a generic ship. They could then customize the ship somewhat, usually with set sails and features, but never at a micro level.
Now, pirates can buy one of each type of ship and permanently decorate them. That way every time you load into a server, your exact ship and build arrives.
Sea of Thieves Season 7 Ship Customization
Finally, pirates can customize more than just the sail and mast. Players can choose different layouts and decorations for the captain's quarters or even below deck. And for those wanted to have a more fearsome look, you can save the scars of previous battles so even when you load in on another day, the ship will look exactly the same.
Season 7 will also introduce a new way to earn customizations and rewards: Milestones. Much like achievements, Milestones will track everything you could possibly do in Sea of Thieves, from sailing the high seas to cooking exotic meals.
The developers also introduced Captain Voyages, a new style of gameplay, combining multiple types of quests, giving players options on how they want to play the game. This new feature goes hand-in-hand with a new faction called Sovereign, they will be in a large new tent near the front of the docks and they will take any treasure. Instead of having to traverse the island to specific sellers, now you can drop off at the Sovereign tent and earn the same gold and reputation as you would have at the specific factions. It makes unloading a lot easier.
Lastly, instead of having to scavenge the island for supplies before a trip. Players can now buy cannonballs, planks, and food at a new vendor who will stock your ship for a price.
Enjoy everything Season 7 has to offer on Aug. 4.