Top Games
Sea of Thieves X Halo Infinite Crossover Revealed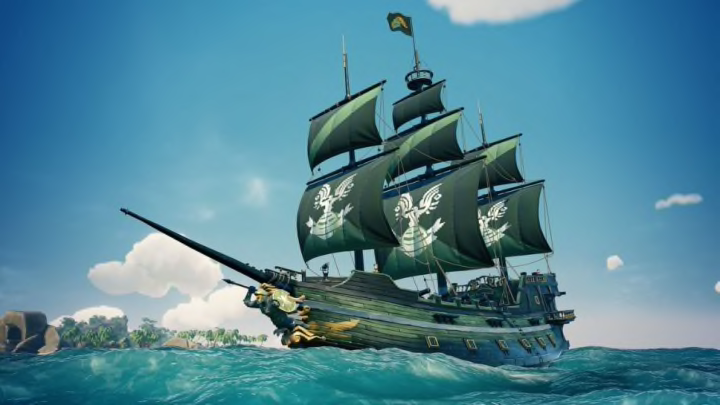 To celebrate Halo Infinite's multiplayer release, the Spartan Ship Set in Sea of Thieves sets sail once again. / Photo Courtesy of Rare Games
To celebrate Halo Infinite's multiplayer release, the Spartan Ship Set in Sea of Thieves sets sail once again. The set was originally released in June 2019, with many unlockables available to sailors.
Sea of Thieves X Halo Infinite Crossover Revealed
Halo-themed cosmetics that included a figurehead, flag, hull, and sails return to the Sea of Thieves games. Between now and 8 AM GMT on Dec. 1, any pirate who logs in will be gifted the full original Spartan ship set. You'll be able to find it in the Ship Customization Chest whenever you are ready to claim it. Sea of Thieves will also introduce the new Noble Spartan Sails and Flag content in a celebratory event that lasts from Dec. 1 through Dec. 8, available to all players just by logging into the game in that period.
Crossovers are nothing new in the world of Sea of Thieves. Previously, a free Pirates of the Caribbean update, A Pirate's Life, launched this past summer, introducing Captain Jack Sparrow to the game's open seas. A Borderlands collaboration event went live in the pirate game a few months ago as well, complete with a Borderlands-inspired ship and customizations.
Log in to receive the exclusive Sea of Thieves and Halo Infinite crossover content today.