Season of Mischief Pokemon GO: Everything You Need to Know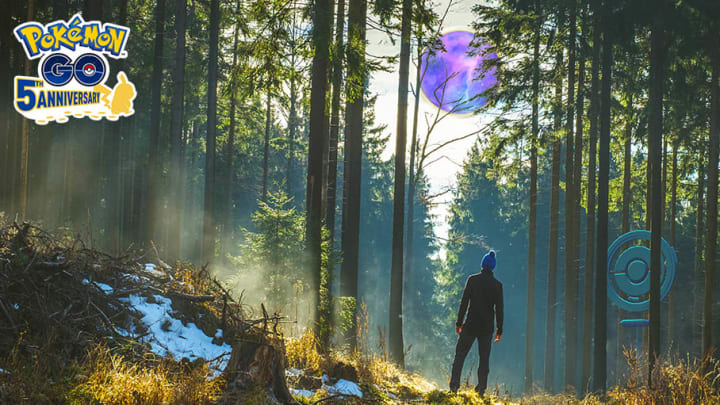 Image provided by Niantic. /
Hoopa is no stranger to Pokemon GO, as they were responsible for the mayhem of Pokemon GO Fest 2021. It's now returned once more in the world of Pokemon GO, bringing with it a whole new season of mayhem, so here's everything you need to know about Pokemon GO's Season of Mischief.
Hoopa is a Mythical Pokemon that made its debut in Pokemon X and Y, being a free in-game gift that players had to connect to the Internet to redeem. This Kalosian myth is depicted to be mischievous, opening portals and sending Pokemon and things to places they aren't supposed to be just for the fun of it. Now that it's back to wreak mayhem to the game once again, players can expect a whole plethora of anomalies in the game. The Season will last from Sept. 1 at 10 a.m. to Dec. 1 at 10 a.m., all times here are in accordance with the player's local time zone.
The main feature of this event will be a Special Research Story called "Misunderstood Mischief," and players who complete this story will gain access to a special event at the end of the season. It's currently unknown what this special event will have exactly, but it's stated that Hoopa will have a major involvement with it, so players should still anticipate this secret event.
Pokemon lured by Incense will also be switched during this event. From 11 a.m. to 5 p.m., there will be specific types that are attracted depending on the hour. Incense placed at 11 a.m., 1 p.m., and 3 p.m. will summon Psychic-types, while Dark and Ghost-types will appear at 12 p.m., 2 p.m., and 5 p.m.
The event also features a rotation in Pokemon that can be found in the wild and hatched from eggs, depending on the season and the player's location in the world. Perhaps the most chaotic aspect of the season will be the Ditto outbreak, transforming into Pokemon that have a chance to become Ditto when caught.
The full details of the event and the full list of Pokemon encounters can be found on the official Pokemon GO blog post.
The Season is Mischief is set to begin Sept. 1 at 10 a.m., and players should stay tuned for the mayhem that unfolds during this event until it ends on Dec. 1 at 10 a.m.