Top Games
SEGA Announces Genesis Mini 2 North American Release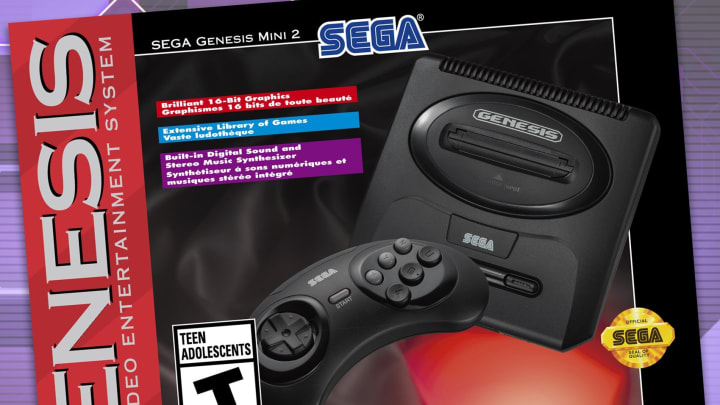 Image courtesy of SEGA
SEGA has announced the Genesis Mini 2, along with a release date for North America.
SEGA's new plug-and-play system will be launching as an Amazon exclusive on Oct. 27. The Genesis Mini 2, known as the Mega Drive Mini 2 outside of North America, will be reportedly include over 50 classic titles, including arcade ports, CD games, and a previously unreleased game.
The packaged product will include the following:
Genesis Mini 2 console
A wired 6-button control pad
USB power adapter
Power cable
HDMI cable
SEGA Announces Genesis Mini 2 North American Release
The system's compact design will be based on the SEGA Genesis Model 2. According to SEGA's website, the following games have so far been confirmed for the system:
Sonic CD
Shining Force CD
Slipheed
Mansion of Hidden Souls
Night Striker
Ninha Wariors
Afterburner II
OutRun
OutRunners
Virtua Racing
Vectorman 2
The Ooze
Bonanza Brothers
Alien Soldier
Rainbow Islands Extra
Splatterhouse 2
Rolling Thunder 2
Lightening Force
Fantasy Zone
Star Mobile
The console's release follows on from 2019's SEGA Genesis Mini, featurine improved hardware. SEGA have also confirmed that controllers from the previous Genesis Mini will also be compatible with the Genesis Mini 2.