Sexism, Bullying Reported at State of Decay 3 Studio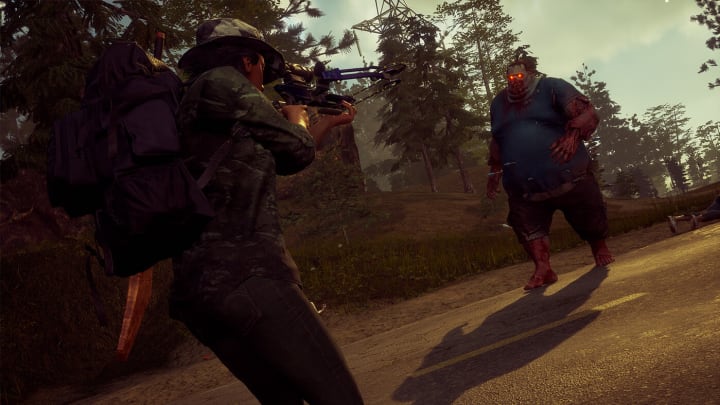 State of Decay was a surprise success for Microsoft. / Courtesy of Undead Labs/Microsoft
The Microsoft-owned studio Undead Labs, best known as the maker of State of Decay, is the latest games company to have a culture of sexism and bullying exposed, this time by a Kotaku report published Thursday.
Undead Labs began as a small indie company focused on creating an open world zombie RPG, with founder Jeff Strain as the central figure at the studio. Employees who worked with him described his leadership as invaluable in the early days. That game morphed into State of Decay, which Microsoft published in 2013 to a surprising amount of critical and financial success.
Undead Labs went to work on a sequel, more than doubling in size by the time it released State of Decay 2 in 2018. A month after release, in a move that surprised most of its staff, Microsoft acquired the studio, positioning State of Decay as a new user draw for its then-new Xbox Game Pass. Although it faltered at launch, State of Decay 2 continued to pull in players with subsequent content releases.
The studio next had to decide whether it would work on a third State of Decay or return to its original zombie RPG vision. Pre-production on the next game, whatever it would ultimately become, was unusually messy.
"Milestones consisted of a pile of disjointed features that were less about making a fun video game and more about checking off a list," one former developer told Kotaku.
That disjointed development process was exacerbated by a pattern of discrimination against female, non-binary and otherwise marginalized employees.
Employees at the studio say women were frequently spoken over, ignored and dismissed in meetings.
"We had to have meeting etiquette rolled out because men kept talking over women so badly in all the meetings and belittling them," said another former developer. "But the guidelines didn't help."
When Strain began to step back from leading the studio at the start of 2019, ArenaNet head of development Philip Holt came in first as chief of staff to support leadership. He replaced Strain as studio head the next year.
Developers at the studio accused Holt of fast-tracking his former colleagues for positions at Undead Labs' new satellite offices in Florida and Illinois. He did this to make Undead Labs a more important part of the Xbox studio network, in turn making Holt himself more important to the larger company. Microsoft denied these claims.
Current and former employees also blamed Holt for pushing out two director-level women both by failing to adequately support them and by hiring men over them to subsume their roles.
"I recognize that some of our employees, current and former, have shared that their experiences at the Lab weren't always positive," Holt said in a statement.
"We have seen a lot of change in the last few years: we have an entirely new leadership team, including new HR Director and department in 2021; hired about 75 employees since the beginning of the pandemic; and have transformed the demographic make-up of our team. We've already seen that our ongoing cultural transformation is creating a better workplace for the team, which leads to better games for our community."
Indeed, Holt helped Strain hire Anne Schlosser, the studio's first head of people and culture, to help manage the teams and ease the transition from small indie to Xbox scale. Current and former employees say she did little to mediate conflicts between staff or address discrimination at the studio.
"There was a guy on the SOD3 team who was being blatantly sexist, and Anne didn't do anything about him," said a former developer. "There was a manager of the Tech Art team who was awful that Anne sided with, and lo, nearly the entire tech art team quit."
"One time, someone publicly called Philip [Holt] out after he ignored her," said another former developer. "This turned into a huge [diversity and inclusion] meeting, where people cried and Philip told us that he was treated unfairly because the issue was public. He said that he and Anne would invest in D&I support. But that never happened and he just ignored the problem."
Microsoft says it has, in fact, invested in diversity and inclusion at Undead Labs. It says the studio is now 32% female or non-binary and 20% non-white, as compared to 15% female and 12% non-white when it acquired the studio. Schlosser also denied that she would "tolerate or excuse the kinds of behaviors the source alleges."
Production woes continued on State of Decay 3, as unrealistic deadlines piled up and veteran staff left in droves.
"One week we had five people announce they were leaving," said a current developer. "Out of every 10 leaving there was one who needed to, and the rest I was really sad to see go."
Although some developers at the studio are optimistic that Undead Labs has learned from the mistakes of its last few years, others are more skeptical. State of Decay 3 remains in pre-production.