Shedinja Pokemon GO Research Breakthrough Guide
By Julia Gaberlavage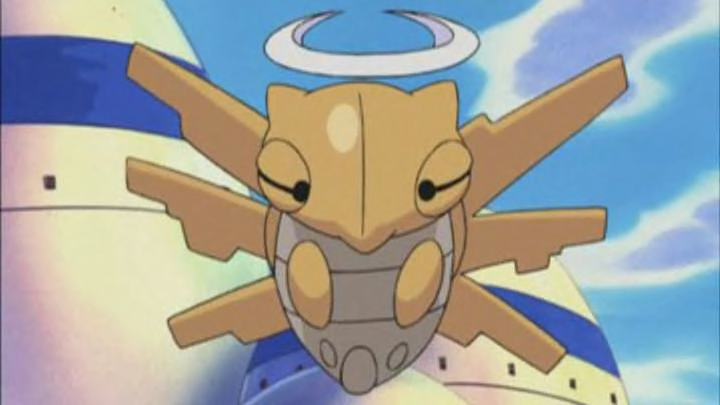 Shedinja, in Pokémon GO, is October's Research Breakthrough Pokémon / Photo by Pokémon Company International
Shedinja in Pokémon GO is the Research Breakthrough Pokémon for the Month of October. Shedinja will be available as a reward starting Oct. 1 and ending Nov. 1. Shedinja, being a Ghost and Bug-type Pokémon, is a perfect pick for the month leading up to Halloween.
Shedinja Pokemon GO Research Breakthrough
Shedinja is normally caught by evolving a Nincada into a Ninjask with an empty slot in your party and at least one Pokéball in your inventory. In Pokémon GO, Shedinja is only available through Special Research tasks and Research Breakthroughs like this one. To get a chance at catching the rare Pokémon, players should complete at least one Field Research Task a day to earn research stamps. Once seven stamps have been collected, you'll be rewarded with an encounter with Shedinja.
Shedinja in Pokemon GO, like in the main series games, has an incredibly low stamina. In the main series games this is because of Wonder Guard, an ability exclusive to the Pokémon that allows it to ignore any damage that is not super effective. In Pokemon GO there are no abilities, so Shedinja becomes an even more fragile glass canon. It likely won't help you in the meta unless abilities are patched in.