Shiny Mankey in Pokemon GO: Everything You Need to Know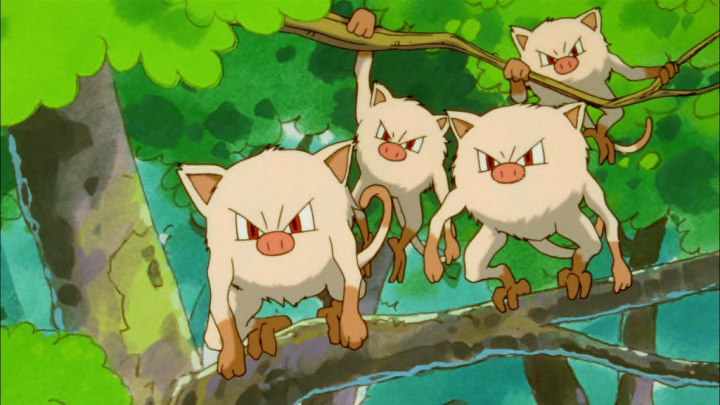 Trainers want to know everything they can about shiny Mankey in Pokemon GO after the new Battle Day Showdown event. / The Pokemon Company, Nintendo
Trainers want to know everything they can about shiny Mankey in Pokemon GO after the new Battle Day Showdown event.
Shiny Mankey is once again the star of the Pokemon GO Battle League for the day. While Mankey, itself, was shipped with the very first build of the game, this species' shiny form originally debuted during a similar event in 2019 — the Battle Showdown. Now, it has entered the spotlight once again for GO Battle Day this June 18.
Here's everything you need to know about Shiny Mankey.
Can Mankey be Shiny in Pokemon GO?
Of course, Mankey can be shiny in Pokemon GO. This means its evolved form, Primeape, can also be shiny. Fortunately, both Pokemon are easy to tell apart from their typical counterparts due to the greenish tint its fur and skin take. Its previously white fur becomes lime and yellow-green and its arms and legs become a tanner brown.
How to Catch Shiny Mankey in Pokemon GO
While GO Battle Day takes place on June 18 from 12 a.m. to 11:59 p.m., local time, Mankey is only the featured Pokemon from 11 a.m. to 2 p.m., local time.
During this interval, Mankey will become a guaranteed encounter in the first pool of rewards. Trainers who catch this Mankey and evolve it during or within three hours of the event will secure themselves a Primeape with the charged move Cross Chop.
Mankey is appearing with a chance to be shiny in this event. Trainers looking to find out more about Shiny Pokemon should check out our Pokemon GO Shiny guide.