Shiny Plusle and Minun Pokemon GO: How to Catch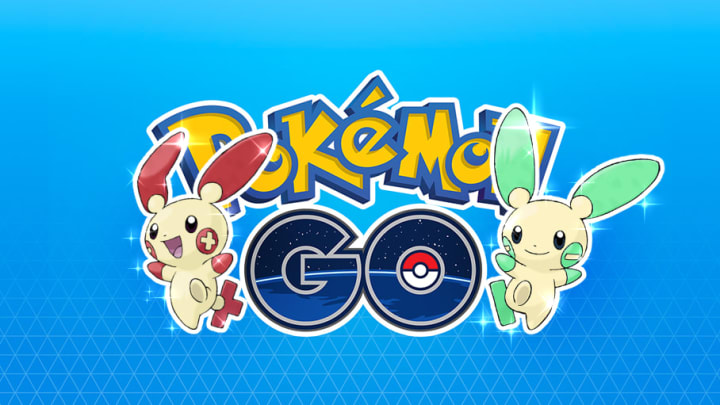 Shiny Plusle and Minun in Pokemon GO were easier to find during the recent Incense Day event. / Niantic Labs
Shiny Plusle and Minun in Pokemon GO were easier to find during the recent Incense Day event.
Niantic Labs implemented another Incense Day event on Jan. 24, featuring both dragon and electric-type Pokemon such as Mareep, Plusle, and Minun. The programming ran from 11 a.m. to 5 p.m. local time, during which Pokemon of the aforementioned types appeared more frequently in the wild. Many trainers were frustrated with the scarcity of the famous Hoenn duo. Now, it looks like they'll have another chance to add them to the collection.
Shiny Plusle and Minun Pokemon GO
While the chances of catching a shiny Pokemon does not change during events, the frequency at which trainers encounter them certainly does. Catching a shiny variant has odds of 450:1 or a 0.22% chance. The only surefire way to catch a shiny of any Pokemon is to increase the number of encounters.
Shiny Plusle's color palette is mostly the same, only sporting a deeper crimson red on its ears, tail, and cheeks. Minun's shiny variant is much more noticeable, as its blue accents are replaced with a soft green.
Previously, Plusle and Minun were primarily available through research encounters during the Hoenn Celebration collection challenge. However, they can also appear on the overland map near places that channel a heavy dose of electricity. Power plants, city centers, and the like have a higher chance to potentially spawn Plusle and Minun.
Both were first introduced with the other major Hoenn Pokemon on Dec. 8, 2017. Their shiny forms debuted during Pokemon GO Fest 2018. Originally, Plusle and Minun were region-exclusive captures. This ended on Feb. 9, 2018, though the reason is unknown.
Plusle and Minun have PokeDex numbers of 311 and 312, respectively. Both are well known for their fanatical support of their partners and often accidentally short-circuit themselves with the amount of enthusiasm they cheer with.