Shiny Yanma Pokemon GO: How to Get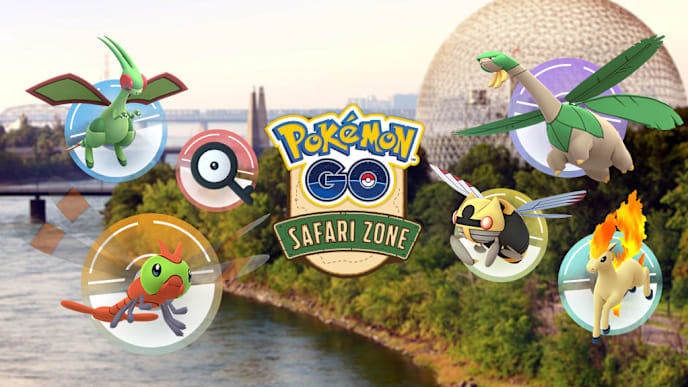 Shiny Yanma Pokemon GO will be available during the Safari Zone event in Montreal. You don't need to be at the event to get this one, as Yanma will spawn more frequently globally for all players. Here's how to get a Shiny Yanma during this event.
Shiny Yanma Pokemon GO
Safari Zone Montreal will take place Sept. 20-22 and will feature Pokemon unusual to the region for attendees. But because not everyone can make it out to Canada for the event, there will be a special increased rate to encounter Yanma for all players globally. In addition, Shiny Yanma will also be available.
Yanma is a Bug type Pokemon, so it should spawn near places like forests and parks. A Shiny Yanma has a blue body and horns rather than red, and the stripes on its wings are also blue. There will be a sparkle to let you know that it's Shiny.
The Shiny encounter rate for Safari Zone event Pokemon doesn't seem to increase much, but this will be the first time Yanma will be available as a Shiny. Be sure to stake out the woods so you don't miss your chance at getting a Shiny Yanma.
Photo courtesy of Niantic.