Shockblade Kassadin Skin Splash Art, Price, Release Date, How to Get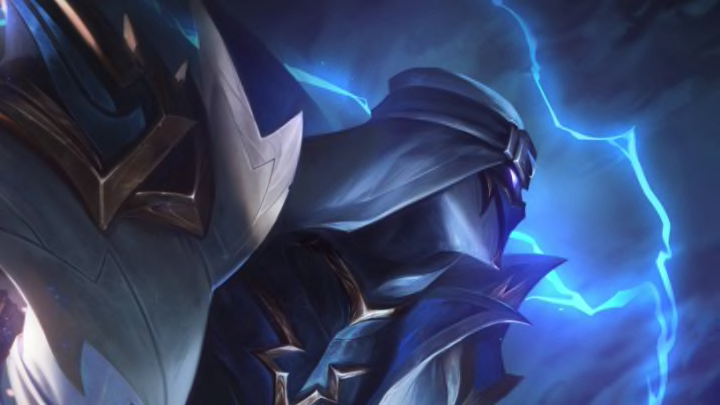 Photo courtesy of Riot Games
Riot games unveiled three new skins in a brand new skin line called Shockblade. Most likely planned for a Patch 12.4 launch. this skin line gives Kassadin, Qiyana, and Shen a Raidan feel while still maintaining their specific styles.
Just based on the splash art for all three, it looks pretty badass, but the splash art can hide a mediocre skin. But based on the PBE preview, all three seem to fit the theme perfectly.
Shockblade Kassadin Skin Splash Art
Like with most Riot Games splash art, the level of detail is insane. Kassadin has some hints of white mixed around the blue and void themes and it works perfectly.
Shockblade Kassadin Skin Price
These base skin usually fall around 1350 RP.
Shockblade Kassadin Skin Release Date
Add on the same day as the Patch 12.3 launch, it's likely the skin will arrive in Patch 12.4 which is probably going to arrive on Feb. 15.
How to Get Shockblade Kassadin
The skin will be available in the in-game store after it's launched.