Shroud Explains Why Warzone 2 DMZ Will "Always be Bad"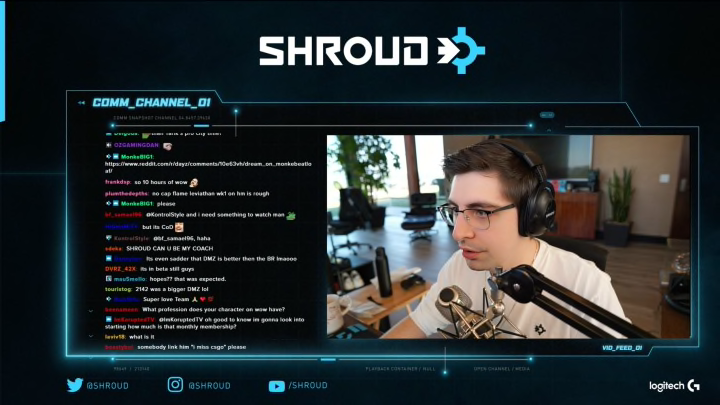 Shroud
Call of Duty pro Michael "shroud" Grzesiek has revealed why he thinks Warzone 2's DMZ mode has been a flop.
Perhaps one of Warzone 2's most anticipated features ahead of its release, DMZ captured the attentions of plenty of players owing to comparisons made to Escape From Tarkov. Much of the hype came via leaks, which revealed hints at what the mode was shaping up to be.
DMZ takes place on Al Mazrah, like Warzone 2's main modes, but features higher stake gameplay. Players have to fight both real and NPC enemies while trying to escape in a set time. One feature of DMZ is its cross-progession, meaning items earned in this mode carry over to both Warzone 2 and Modern Warfare 2. While this is something that players wanted at first, it hasn't been as well-received as expected.
Shroud Explains Why Warzone 2 DMZ Will "Always be Bad"
In a recent stream, shroud laid out his issues with DMZ, having put hours upon hours into both Warzone 2 and its Tarkov-like mode.
"What they're trying to do, and a lot of games are trying to do this, is create an ecosystem within their own game where everything like benefits each other," he said. "Call of Duty wants to have that cross-progression, anything you do helps your account, characters, whatever..."
"That's like important, it is, but it's not that important. So, the problem with Call of Duty trying to make a DMZ survival extraction looter shooter bulls**t is that they're still tying into that system. And, as long as they're tying into that cross-progression system, it'll always be bad."
Both Warzone 2 and Modern Warfare 2 are set to receive some content updates when Season 2 rolls around, though the launch of the new season was recently pushed back to Feb. 15, rather than its previously expected Feb. 1 date.
Whether or not Season 2 will see the updates to DMZ that players like shroud are hoping for remains to be seen.