Shroud Says Apex Legends is "Hands Down" Best Battle Royale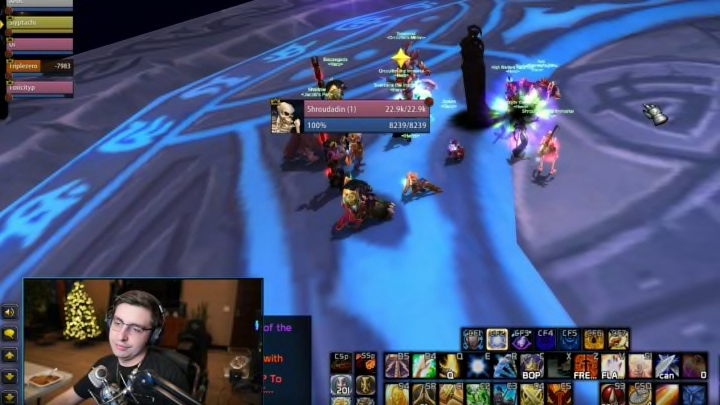 shroud/Blizzard
Twitch streamer shroud has boldly claimed that Apex Legends in the best battle royale on the market.
Despite the launch of Warzone 2 and Fortnite's Chapter 4, Apex is where shroud's heart is. In a Dec. 20 stream, shroud spent the time playing World of Warcraft's latest expansion Dragonflight. Acknowledging how much time he's put into WoW, he asked the chat what else he would be playing.
"Would I be playing Valorant? Would I be playing CoD? Would I be playing New World? Like what would I be playing?" he said. "Overwatch 2 I like actually, but not enough to grind eight hours a day every day."
Naturally, Apex came into the conversation and while shroud didn't say he'd be diving back in, he did dub it "the best BR, hands down."
While Apex Legends has continued its wave of popularity, particularly with the release of Season 15, the game has still had its battles with bugs and glitches. Just recently, players tumbled upon one pesky glitch that turned the loot ball into an insta-kill weapon.
That said, Respawn have continuously been on the case. Issuing patches and hot fixes on a regular basis to keep things running smooth.