Top Games
Silent Hill 2 Remake Announced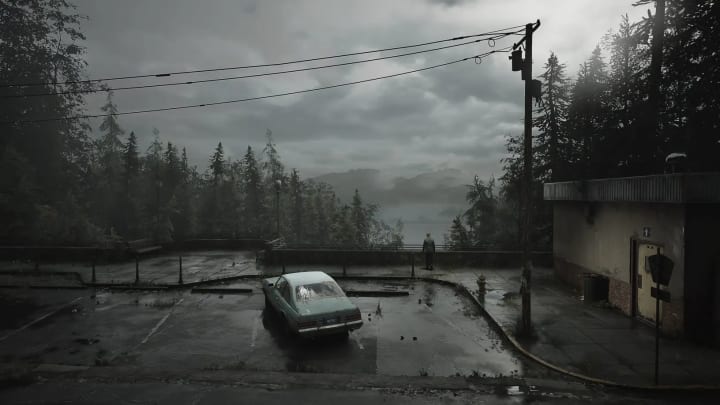 Konami
On Oct. 19, Konami held a Silent Hill Transmission livestream that aimed to provide updates to one of the most iconic survival horror franchises. Leading the presentation from the get-go was a trailer for the new Silent Hill 2 remake.
The remake will be developed by Polish studio Bloober Team, best known for Layers of Fear and The Medium, working closely with publisher Konami. The upcoming game marks the first major entry into the franchise since 2012's Silent Hill: Downpour. The first look trailer gave fans a glimpse at some of the upcoming gameplay and design elements heading to the remake, including a new third-person "over-the-shoulder" perspective.
Like the original, Silent Hill 2 remake will follow the story of James Sunderland who finds himself in the town of Silent Hill after receiving a letter from his recently deceased wife.
Gameplay details have been revealed for the upcoming remake. Utilizing SSD storage technology, players won't see any loading screens throughout their journey in Silent Hill. Additionally, the game will make use of the DualSense controller's haptic feedback and adaptive triggers on PlayStation 5.
Konami's Silent Hill remake trailer ended with the reveal that the game would be coming to PlayStation 5 as a timed console exclusive, as well as getting a PC release.