Silver Fox Warzone Blueprint: How to Get the Fennec Blueprint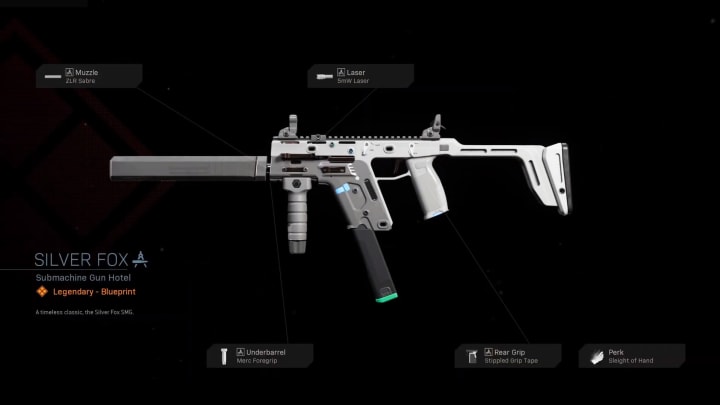 The Silver Fox Warzone blueprint is a legendary weapon variant for the newly available Fennec—also known as the Vector. / Photo by Infinity Ward via GamesAtlas
The Silver Fox Warzone blueprint, also known as Volpe d'argento, is a legendary weapon variant for the newly available Fennec — also known as the Vector.
Blueprints allow players to use weapons and weapon attachments that they haven't yet unlocked, and with the new Fennec that players might not have unlocked yet, this could be a great way to get your hands on a the weapon, a clean skin, and a solid blueprint to help your gameplay.
Silver Fox Warzone Blueprint: How to Get the Fennec Blueprint
The Silver Fox blueprint is a legendary blueprint meaning it comes with five attachments. In this case, one of them is a perk. The weapon variant is somewhat difficult to unlock as it's the reward for reaching Tier 85 of the Season 4 Battle Pass. Here are the attachments:
Muzzle: ZLR Sabre
Optic: Cronen C480 Pro Optic
Underbarrel: Merc Foregrip
Rear Grip: Stippled Grip Tape
Perk: Sleight of Hand
Along with a slick white skin, this blueprint will drastically increase the weapon's accuracy and range while losing a little bit of mobility and control. The fire rate will increase slightly as well, but this all includes the Sleight of hand perk which will make reloading much quicker.