Sinister Cup Pokemon GO: Everything You Need to Know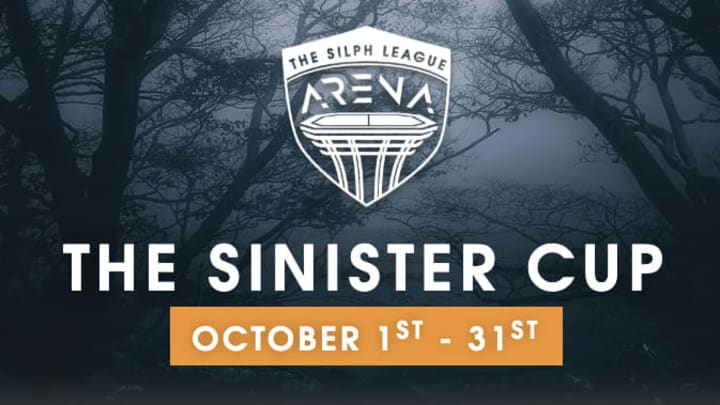 Sinister Cup Pokemon GO is an unofficial fan tournament organized by the Silph Arena. How do you enter the tournament? Here's what you need to know to participate in this exciting event.
The Silph Arena is the competitive PvP division of The Silph Road, the premier website for Pokemon GO analysis and strategy. The Sinister Cup is the themed tournament for October, and will run that entire month.
Competitors will use a team of six Pokemon. Matches will be taken part in the Great League, with Pokemon under 1500 CP allowed.
So what makes the Cup so Sinister? The kinds of Pokemon you can use! All Pokemon must be at least one of Ghost, Psychic, Steel or Fighting. However, Mythical Pokemon, Skarmory, Hypno and any Dark type Pokemon are disallowed.
Sinister Cup Pokemon GO
If you ever wanted to get into competitive Pokemon GO, this would be an excellent place to start. You can head over to the tournament website to find an organizer near you.
Photo courtesy of the Silph Road.