SNK Announces New Fatal Fury Game in Development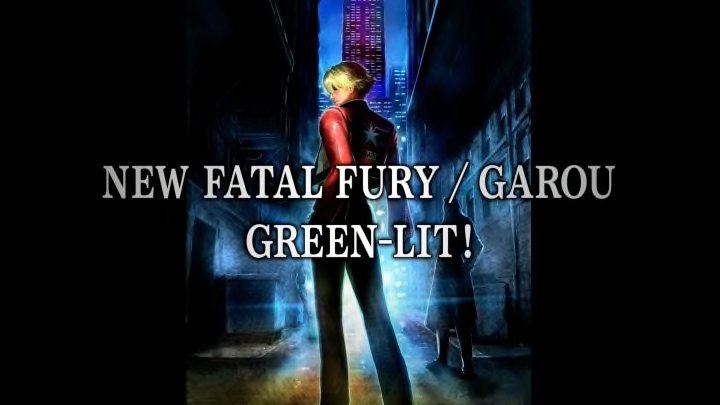 Image courtesy of SNK
After more than 20 years, a new Fatal Fury game is on its way.
Developers SNK announced earlier today, Aug. 8, that a new Fatal Fury game has been green-lit and is officially in development. The announcement marks over 20 years since the last main entry into the Fatal Fury/Garou franchise, the last being Garou: Mark of the Wolves in 1999.
Fatal Fury burst onto the scene in 1991for the Neo Geo, and helped kickstart the fighting game boom of the 90's. Outside of Fatal Fury, SNK is known for its hold on the fighting game genre, spawning titles such as The King of Fighters, Metal Slug, and Samurai Shodown.
Teaser art for the newly announced Fatal Fury game was released by SNK, which you can check out below.
The teaser art shows classic fighter Rock Howard in his red, long-sleeved jacket, against a dark city backdrop.
SNK said of the announcement, "FATAL FURY / GAROU will mark a new turning point in the history of fighting games, so fans can look forward to the continuation of this legendary series."
Of course, it's early days for the new game. With that in mind, there's not much being revealed at this point in time, though more info is sure to come as time goes on.