Snowflake Decorations Fortnite: Where to Find Snowflakes to Complete Challenge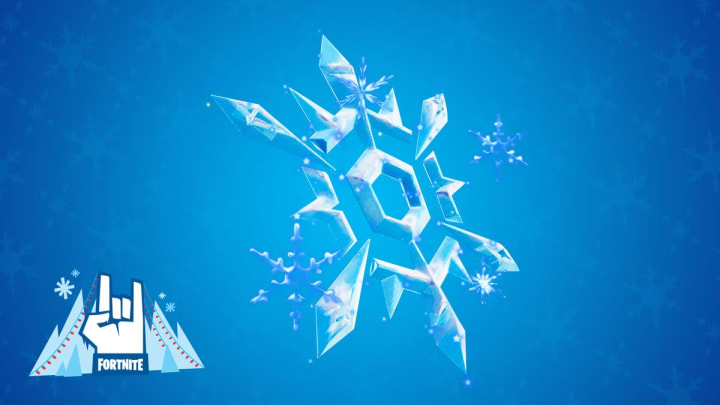 Snowflake decorations in Fortnite need to be found to complete Day 12's challenge. / Photo Courtesy of Epic Games
Snowflake decorations in Fortnite need to be found to complete Day 12's challenge.
With Day 12 of the Fortnite Winterfest event, players are once again unwrapping a present and doing another challenge. Sunday's challenge involves destroying Snowflake Decorations that can be found hung up around the entire Fortnite map. Upon completing the challenge, players will find themselves rewarded with an extra present much like the other Winterfest challenges.
Snowflake Decorations Fortnite
Last year, there was a similar challenge in the 14 Days of Fortnite Winter season event, where players also needed to destroy snowflake decorations. While last year's snowflake decorations seemed to be fairly larger in size, there are still plenty of snowflake decorations scattered across every named location in Fortnite.
To destroy the snowflakes, you can use a weapon to shoot them or swing your pickaxe at them. All you have to do to complete the challenge is destroy three of them. Since there are plenty of snowflake decorations to come about, simply drop at a named location such as Pleasant Park or Holly Hedges and head to a notable landmark and you should see plenty of snowflake decorations to dispose of to complete the challenge.
The reward for completing the Day 12 challenge is the Snow Crystal Back bling, which is a sparkly crystal Snowflake slung across the back of your character. Its one of the better rewards for the Winterfest challenges so far, and is definitely worth completing today's challenge for.