Soccer Skin Fortnite: 5 Best Fortnite Soccer Skins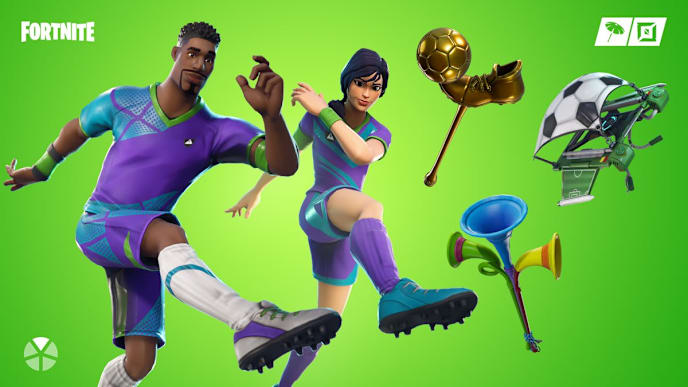 Soccer Skins Fortnite became popular once again when Epic Games added the Goalbound set Wednesday to the item shop.
Fortnite players who use soccer skins notoriously became known for being "sweaty" in their gameplay. Now that soccer skins are back in the store it's time for the rage to reignite.
Regardless they are quality skins originally released to honor the 2018 FIFA World Cup. Here are the five best Fortnite soccer skins.
Soccer Skin Fortnite: 5 Best Fortnite Soccer Skins
5.

Elite Cleat
The Elite Cleat farming tool is akin to the Golden Boot award given to the top goalscorer from the World Cup. It's a shiny and visually appealing pickaxe for those wanting to stand out.
4.

Clinical Crosser
Clinical Crosser succeeds in being a dynamic skin with interesting designs without giving up cleanliness.
3.

Poised Playmaker
Poised Playmaker is the cleanest looking skin of the bunch featuring a feathered shape design on the shoulder and side of the jersey.
2.

Vuvuzela
Come on. What's not to like about a vuvuzela? The musical instrument made popular during the 2010 World cup was added as a farming tool. It's ridiculous but totally necessary for complete immersion.
1.

Aerial Threat
While most of the soccer skins are re-designed outfits with the same blue and purple color scheme, the stripes shine through here on Aerial Threat.