Top Games
Sony Building Studio to Support Naughty Dog on Unannounced Game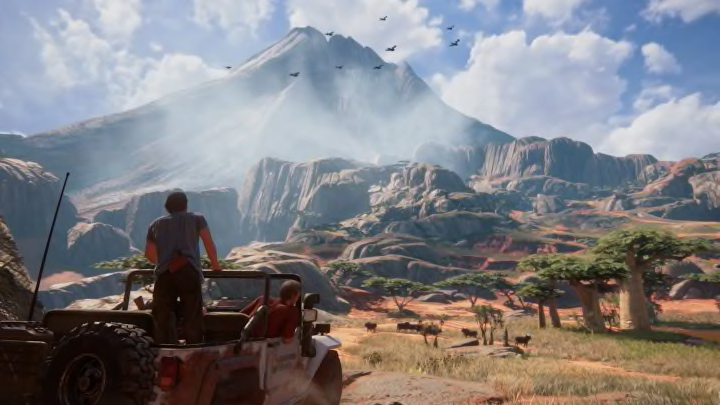 Credit to Naughty Dog
Sony is building a new game development studio to support The Last of Us and Uncharted developer Naughty Dog on its next, as yet unannounced PlayStation game (H/T VGC).
A Sony job listing says the company is looking for a senior producer that will work on a new team partnered with PlayStation Studios Visual Arts, an in-house studio that assists with motion capture, cinematics, animation, and more across a variety of franchises — including Uncharted and The Last of Us. The listing explicitly says the new team will work with Naughty Dog on a "high visibility" and "currently unannounced" project.
"Though currently unannounced, we have a clear vision and plan to release," reads the listing. "Using our existing expertise and premier talent, we will guarantee a high visual quality bar for the game and a compelling experience for our players."
The listing says Sony seeks an employee that is "proficient in all aspects of AAA game production and management," and that has published at least two AAA games in the past.
Further details of the project aren't immediately clear from the listing.
With this new studio established, PSS Visual Arts could be freed up to develop its own projects rather than support other PlayStation studios. Hints to that effect have appeared over the last few years, including a job listing from 2020 (H/T IGN) that indicated the studio sought to hire for a third-person action/adventure game with melee and ranged combat — which could indicate PSS Visual Arts would work on its own installment in the Uncharted franchise.
If that's true, it would be the first new game in the series since Uncharted 4: A Thief's End (2016), and the first installment to be developed by a studio beside Naughty Dog. In fact, it would be the first time Naughty Dog has ever handed one of its flagship franchises over to another studio. But the possibility remains couched in rumor alone; Sony has yet to announce any such plans.