Sony Reportedly Developing Days Gone Movie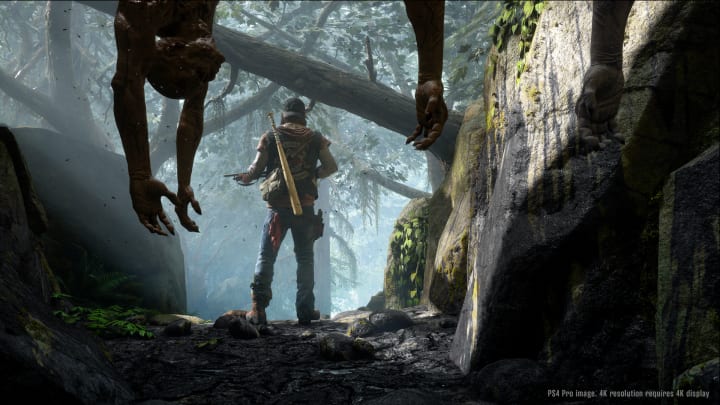 Sam Heughan may play Deacon St. John in a Days Gone movie adaptation. / Photo courtesy of Sony
Sony plans to adapt Days Gone into a movie using its PlayStation Productions arm, Deadline reported Friday.
Scottish actor Sam Heughan, best known for his starring role on "Outlander," is said to be in talks to star as protagonist Deacon St. John. Oscar-nominated screenwriter Sheldon Turner will pen the script. His previous credits include "The Longest Yard" and "Up in the Air," the latter of which earned him and co-writer Jason Reitman a BAFTA, a Golden Globe and an Oscar nomination.
Deadline says the script "will be a love ballad to motorcycle movies — the bike being Deacon's sole form of transportation, his horse in this would-be modern-day western."
Days Gone, developed by Sony's Bend Studios, is set in the Pacific Northwest after the zombie apocalypse. The story follows St. John as he searches for his missing partner.
A Bloomberg report published last year claimed Sony had rejected Bend's proposal for a sequel, and several of the game's leads have since departed. One such lead, director Jeff Ross, said the game sold around 10 million units, and criticized Sony for, in his view, treating it as a disappointment. Ross left the studio in 2020. Sony has not revealed official sales numbers, but the game's underwhelming critical response could be part of Sony's perceived lack of interest in a sequel.
Bend Studio is now working on a new IP said to be "building on the deep open-world systems that they developed with Days Gone," per Sony.