Top Games
Sony Partnership with Irdeto Adds New Anti-Cheat Software to PS5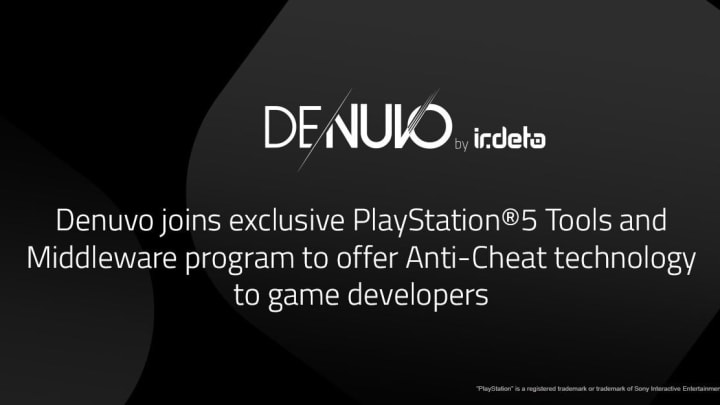 Anti-Cheat software Denuvo is being added to PlayStation 5's Tools and Middleware program for developer use. / Irdeto, Sony
Anti-cheat software Denuvo is being added to PlayStation 5's Tools and Middleware program for developer use.
According to a statement published on March 10 by Irdeto, the company behind Denuvo, the union is set to "[foster] Denuvo's continued commitment to excellence and innovation in game security" as well as protect the initial investment of developers. By using anti-cheat software, the company aims to help developers reach their maximum economic potential "where approximately 70% of their revenue is earned in the first two weeks after the launch of a game."
New Anti-cheat Software Coming to PS5 Dev Toolkit
"Denuvo is at the forefront of games security with over 2 billion unique game installs protected across all platforms, and over 1,000 games secured," they wrote, "Denuvo will carry on its mission of bringing fairness and fun back to gaming by providing its Anti-Cheat solution to all developers who want to protect their games and gamers, from hackers and cheaters, on PlayStation®5."
The software was originally developed by both digital security experts and video game "enthusiasts" in order to have no negative effect on normal gameplay while maintaining a fair experience for all players involved. Essentially, it works by protecting the most "sensitive" variables in a game's code from being affected by hacks.
Reinhard Blaukovitsch, Managing Director of Denuvo at Irdeto, said his department was proud to join the Sony team and "help the world's most talented developers to bring rich experiences for gamers."
"Cheating ruins video games for honest players," he said, "This can lead to lower engagement, game traffic and shrinking revenues for game publishers."
Denuvo has been used in AAA games for quite some time, according to Irdeto. The software has been used on nearly all platforms including PC, iOS, and Android, and has been known to safeguard against piracy in the interest of development teams.
More information about Denuvo can be found on Irdeto's website.