Top Games
Sony Patent Would Allow Gaming Via Banana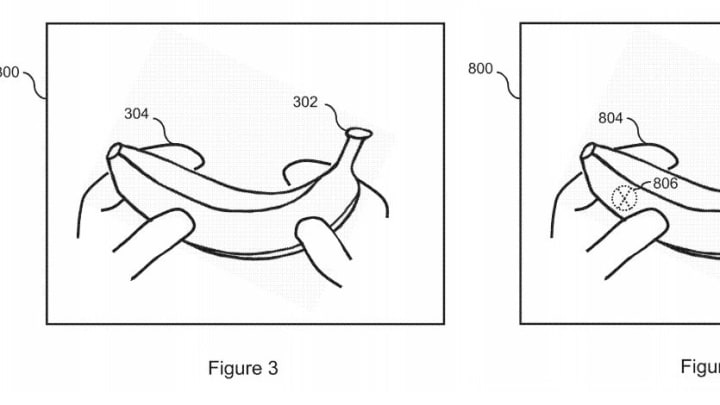 Sony has filed a patent for a new standard of controller: banana. / Photo courtesy of Sony, via GamesIndustry.biz
Sony has filed a patent application aiming to simplify video game peripherals to the point that players would be able to use any "non-luminous passive object being held by a user." The patent's example of choice? The humble banana.
The patent application (H/T GamesIndustry.biz) describes a camera that captures images of the item in a user's hand and tracks that item based on pixels, contours and colors in the images. Games would then either be trained to recognize objects as controllers or shipped with pre-set objects that could be used as controllers.
Sony Patent Would Allow Gaming Via Banana
The application also discusses ways to figure out the banana's movement in 3D space, which could allow for motion controls for in-game cameras, or pause the game if the banana were removed from the camera's view.
In addition to tracking the banana's motion, this system could map virtual buttons onto the banana, though that may require the help of a camera mounted on a virtual reality headset.
As is often the case with patent applications, this one may never come to fruition.