Sony to Plant Trees for Horizon Forbidden West Players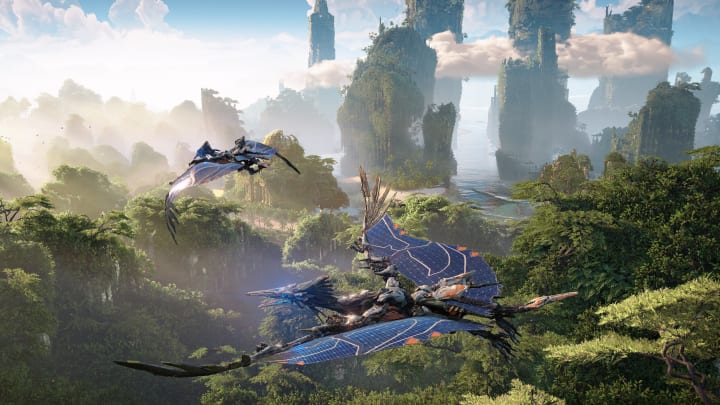 Sony has announced three environmental initiatives tied to player progression in Horizon Forbidden West. / Photo courtesy of Guerrilla Games/Sony
Sony's Play and Plant initiative will plant a tree for every player who earns the Reached the Daunt trophy in Horizon Forbidden West, the company announced Wednesday.
Working with the Arbor Day Foundation, Sony will plant these trees as part of three reforestations already underway in the US: Douglas County Forest in Wisconsin, Sheep Fire Private Lands in California, and Torreya State Park in Florida.
Players have until March 25 to earn the trophy if they want to have a tree planted, and Sony will run the partnership either until that date or until the estimated 288,000 trees necessary to complete the three reforestation projects have been planted. The latter seems a more likely end to the project, as the sequel is expected to move millions of units over its lifetime.
Sony also has ecologically minded Horizon tie-ins taking place outside the U.S. In the U.K., the Eden Project Biomes dome in Cornwall will be lit up like Aloy's Shieldwing, and a 12-acre wildflower habitat will be planted in Morecambe, Lancashire.
PlayStation France will pursue its own tree-planting project, planting a tree in the Grand Est region for every five players who earn the Reached the Daunt trophy.
Horizon Forbidden West launches on PlayStation consoles Feb. 18.