Sovereign Skins Valorant Revealed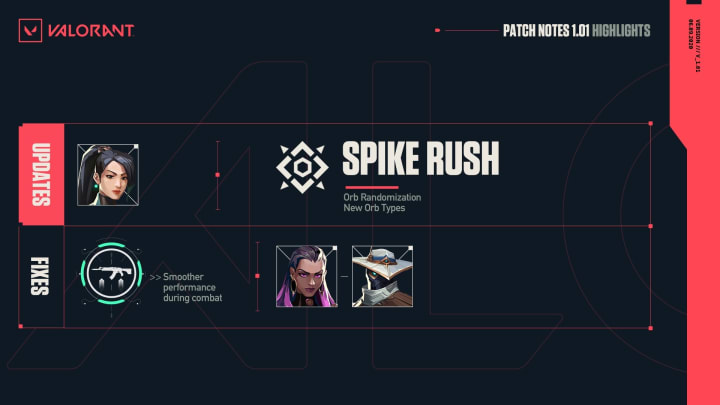 Valorant has information about Sovereign skin bundle that has been released alongside Patch 1.01 despite the games recent release on June 2. / Photo courtesy of Valorant
Sovereign skins in Valorant were revealed Tuesday in Valorant Patch 1.01 to the delight of many fans. Here's everything you need to know.
Patch 1.01 is a light update to adjust some of the game's performance that have been noticed since its release. It is also brings improvements to high-end specs, a nerf on Sage and new orb types in Spike Rush.
Here is everything we know about Sovereign Skins:
Sovereign Skins Valorant
The Sovereign skins in Valorant will be cosmetic items for the Ghost, Stinger, Guardian, Marshal and melee weapon.
The Sovereign skins are silver and gold with a fantasy and majestic theme. With the Guardian and Marshal weapon, the barrel of the gun is a black color. In addition to it are blue gems that can be changed with in-store purchases. Variants include green and gold, black and silver and purple.
The skin will also have VFX and Finisher variants. The special Finisher will have a giant sword fall from the sky, almost like Garen's ultimate from League of Legends.
Buy using 10 Radiante points on the melee weapon, players can also upgrade the melee weapon to glow during games.
Players unfortunately have to wait a few more days till they can purchase the Sovereign bundle. Instead, Valorant players can view the skins in the collection tab.
With the Prime bundle expiring in two days, the next bundle is most likely the Sovereign bundle.
Valorant is released in select countries all over the world including South Korea, the United States of America, Brazil and Russia.