Top Games
Spider-Man 2 Is Still Coming Along, Studio Says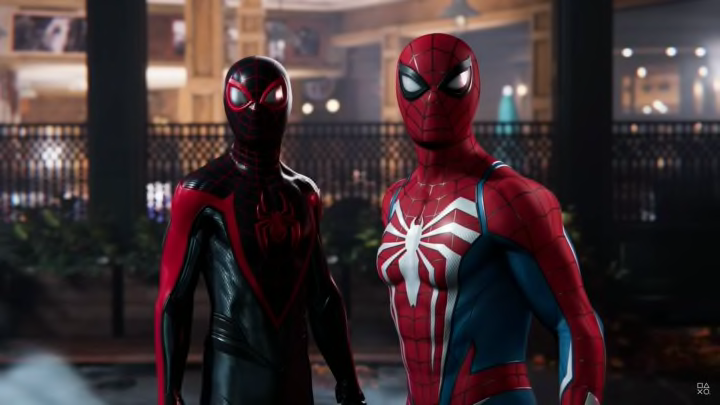 Marvel, screenshot by DBLTAP
Marvel's Spider-Man 2 is still in the works despite a year of no news since its trailer was released. The sequel to the popular 2018 game Marvel's Spider-Man, the game's trailer--which included footage of Peter Parker, Miles Morales, and Venom--had fans excited about the continuation of the story being a PlayStation 5 exclusive.
After the release of the trailer, not much else has been revealed about the game or its development, causing fans to be concerned about its scheduled 2023 release. Unlike Spider-Man: Miles Morales, which was released shortly after its announcement trailer in 2020, news of features of the game have been strangely absent as time goes on.
On Monday, fans begun speculating on Twitter as to why an additional trailer hasn't been released. Insomiac Games then joined the conversation, clearing up any potential rumors.
While Insomniac Games has confirmed that Marvel's Spider-Man 2 is still on track for its 2023 release, some fans have also noted that a new Wolverine game is also in the works, which may have impacted the progress of Marvel's Spider-Man 2's development.
Back in 2021, Insomniac Games' Head of Franchise Strategy and Studio Relations, Ryan Schneider, said in a PlayStation blog post that the team is "already creating something truly special". In that same vein, the need for time to complete both games is an understandable response.