Splatoon 3 Release Date Information Revealed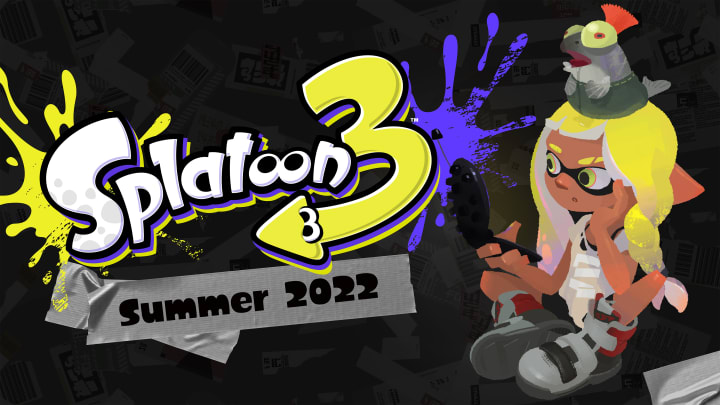 Splatoon 3, Nintendo's long-awaited sequel in their action multiplayer series, is set to release Summer 2022. / Image courtesy of Nintendo
The Splatoon 3 release date information took center stage in the gaming world Wednesday as Nintendo unveiled a new trailer giving longtime Splatoon players and third-person shooter fans alike a tighter release window to look forward to.
After initially being announced a year ago in February 2021 for a 2022 Nintendo Switch release, it seems Nintendo has geared up to put the final playtesting, fixing, and polishing touches on Splatoon 3, clearing the way for the game to release this summer.
Splatoon 3 Release Date Information
As shown at the end of the new Splatoon 3 Salmon Run Next Wave Trailer during Nintendo's Feb. 9 Direct livestream, the title is expected to release Summer 2022.
There was a rumor going around that the trailer included a hidden QR code that when scanned read the date Aug. 18, 2022, but this has since been proven to be false.
Fortunately, the new trailer did show a lot things Splatoon fans can expect to see in the new trailer, including another new map, several new bosses and most importantly — the ability to throw eggs.
Splatoon 3 will see the return of Inklings and Octolings engaging in 4v4 matches where players try to splat each other with ink ammunition. The ink can be sprayed across all surfaces on the map, allowing the player and their teammates to swim beneath and regain health. Enemy ink slows the player down and deals damage over time or can result in a "splat," sending the afflicted player back to a spawn point.
However, the new title is set to shift its setting to the arid Splatlands and the accompanying city of Splatsville, as well as introduce new weapons and the ability to start from any location on the map via a spawn drone that functions similarly to battle royale starting drops. Splatoon 3 will also add two new movement mechanics, including the ability to swim up ink-covered walls.
Splatoon is one of Nintendo's premier online multiplayer games. Given that it is one of the only Switch-exclusive shooters, it has a passionate and dedicated fanbase. As of December 2020, Splatoon 2 is one of the Nintendo Switch's top ten selling games at nearly 12 million copies.