Top Games
Square Enix Announces Crisis Core Final Fantasy Reunion, Winter 2022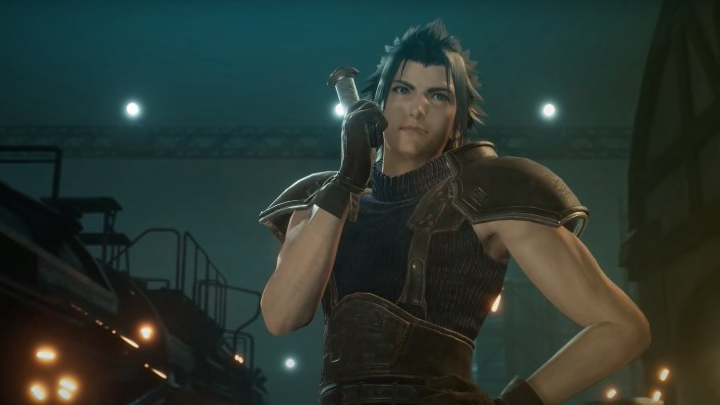 Image courtesy of Square Enix
The Final Fantasy VII prequel Crisis Core is getting a full remaster in the form of Crisis Core Final Fantasy Reunion.
The well-loved PSP classic Crisis Core is getting a full remaster, bringing the game to modern consoles and including it as part of the Final Fantasy remake project. Crisis Core Final Fantasy Reunion tells the story of Zack Fair, a member of SOLDIER and his discovery of how Project G relates to high-ranking SOLDIERs, Sephiroth and Angeal Hewley.
A remaster of Crisis Core had been speculated by fans, particularly after one Twitter user noted how the Square Enix Cafe Twitter account showed off the interior design of the FF7 25th Anniversary Cafe in Akihabara, which prominently featured artwork from Crisis Core.
Thanks to the Final Fantasy 25th Anniversary livestream, the remaster has been confirmed with the reveal of a trailer which you can check out below.
Also announced was the follow-up to Final Fantasy VII Remake, Final Fantasy VII Rebirth, the trailer for which features Crisis Core protagonist Zack. The livestream confirmed that the Final Fantasy VII remake project is intended to be a three-part series, with Rebirth set to be the second installment.
While no definitive release date has been given just yet, Crisis Core Final Fantasy Reunion is scheduled for Winter 2022. The game will be available on PlayStation 4, PlayStation 5, and more surprisingly, Xbox One, Xbox Series X|S, Steam and Nintendo Switch.