Square Enix to Reveal Next Life is Strange at Digital Event Next Week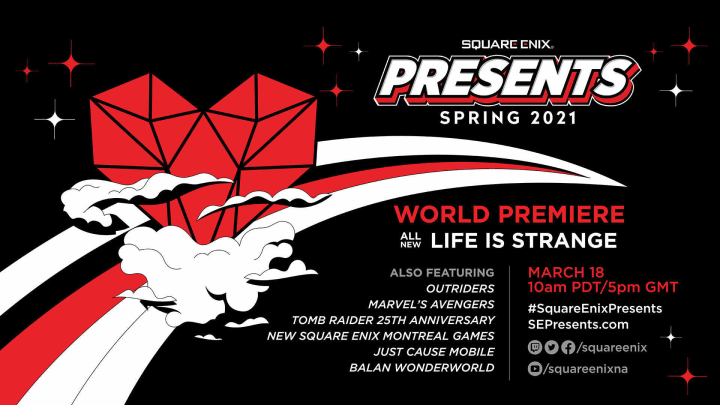 The first Square Enix Presents takes place next week. / Photo courtesy of Square Enix
Square Enix will host its first Nintendo Direct-style digital event next week, the company announced Thursday.
Square Enix Presents will take place Thursday, March 18, at 1 p.m. ET, and include the reveal of the next game in the Life is Strange series. Square Enix says the new game will feature "an all-new protagonist wielding an exciting new power."
Life is Strange 2 arrived in 2018 and focused on followed two Hispanic brothers running from the police across the United States. Development studio Dontnod Entertainment has since released two narrative games in the same mold, Tell Me Why and Twin Mirror.
Other titles set to appear during the broadcast include Outriders, Balan Wonderworld, Tomb Raider, Marvel's Avengers, Just Cause Mobile, new mobile game announcements and new games from Square Enix subsidiary Taito.