Top Games
Star Trek: Resurgence From Ex-Telltale Devs Coming Next Spring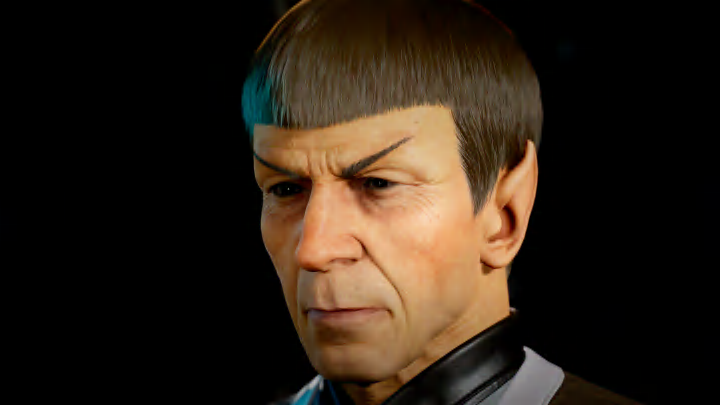 Image courtesy of Dramatic Labs
Star Trek: Resurgence, a new game from Dramatic Labs, was announced as part of The Game Awards 2021.
Trekkies rejoice! A new Star Trek game is on the way, helmed by a team comprised of former Telltale staff. Star Trek: Resurgence is an original game set after the events of The Next Generation and following the crew of the USS Resolute. Players take contol of characters: First Officer Jara Rydek and Engineer Carter Diaz. While its a shame that we likely won't be running around the USS Enterprise-D with the likes of Data and Geordi, some familiar faces will be making an appearance alongside some brand new ones.
Star Trek: Resurgence was announced as part of The Game Awards 2021, giving us the first look at what's to come in its reveal trailer which you can check out below.
According to the game's official website, Star Trek: Resurgence "is a narrative adventure game featuring dialog choices, relationship building, and exploration. Alongside dialog-driven role playing and rich branching storylines, you will also engage with the Star Trek universe in a variety of other gameplay styles, including shuttle piloting, phaser fights, tricorder scanning, stealth, and micro-gameplay mechanics."
The studio behind the game is led by former Telltale founder and CEO Kevin Bruner. Joining him are over 20 former Telltale writers, developers, designers, artists, and producers. No doubt we can expect an experience akin to the likes of The Walking Dead or Tales from the Borderlands.
Star Trek: Resurgence doesn't have a definitive release date just yet, but fans can expect to see it around Spring 2022. The game is set to come to PlayStation 4, PlayStation 5, Xbox One, Xbox Series X|S, and PC via the Epic Game Store.