Top Games
Stardew Valley Creator Announces New Game, Haunted Chocolatier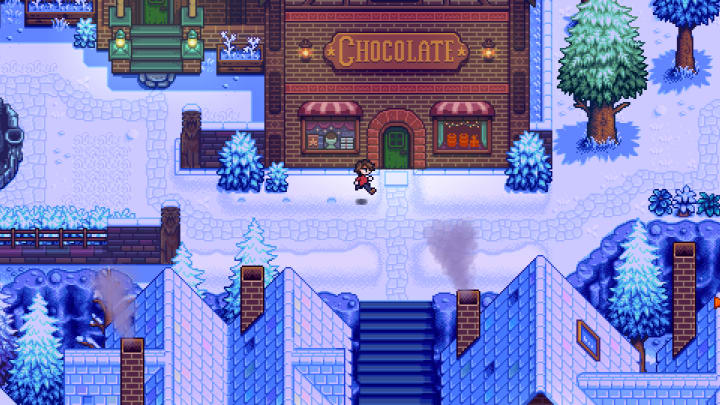 ConcernedApe's Haunted Chocolatier will be the moon to Stardew Valley's sun, says its creator. / Photo courtesy of ConcernedApe
Stardew Valley creator Eric "ConcernedApe" Barone announced his first new game since Stardew's release, ConcernedApe's Haunted Chocolatier, in a trailer premiered Thursday afternoon.
In Haunted Chocolatier, players take on the role of a chocolate maker living in a haunted castle. They'll venture out into the world to gather ingredients, bring them back to the castle to be made into chocolate, and sell their confections in a store they manage.
The trailer indicates players will also be able to head into town and get to know their neighbors in a way similar to Stardew Valley, though specifics of that part of the game are still under wraps.
"After dedicating 10 years of my life to Stardew Valley (and counting), the time has finally come to announce my next game," Barone wrote in a blog post on the game's new website.
"It's evolving organically as I develop it, so I'm not sure where it will go."
Barone is once again developing the game entirely on his own, though he says when the game is closer to completion he may seek help for console ports and localizations. He plans to publish the game on his own.
Barone says that, although the game's theming will be a major point of departure from Stardew, he still hopes to make something warm and inviting.
"Chocolate represents that which is delightful. The haunted castle represents the allure of the unknown. The ghosts represent the imprint of the past. All of these things are important. However, don't think for a moment that, because this game features ghosts in a haunted castle, it is an evil or negative game. On the contrary, I intend for this game to be positive, uplifting and life-affirming.
"However, if Stardew Valley mostly channeled the energy of the sun, Haunted Chocolatier channels the energy of the moon. Both are vital."
Haunted Chocolatier is still in early development, so no release date has yet been announced.
"Please understand that it will be a while before this game is done. I'm going to be working on it as much as I can, though."