Start Your New Year With a Free Copy of Metro: Last Light Redux From GOG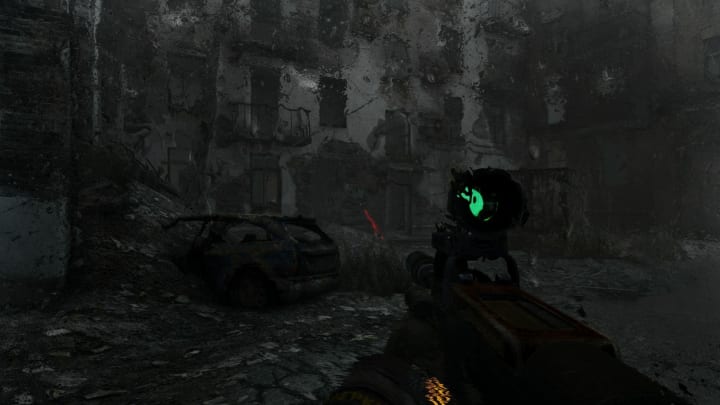 Metro: Last Light is free right now on GOG. / CD Projekt Red/GOG
GOG.com is currently giving away free digital copies of Metro: Last Light right now, as revealed on its Giveaway page, announced on Twitter, and spotted by BloodyDisgusting.
The free download of Metro will only be available until Friday.
Unfortunately for CD Projekt Red, the aforementioned tweet sharing the free giveaway item was soon a gathering place for comments complaining they couldn't access the free game. Others brought up Cyberpunk 2077, the most recent title the Polish publisher and developer worked on and which has been the source of some controversy in the latter part of this year. Most recently, Cyberpunk 2077's dismal launch state for some consoles resulted in the filing of a class-action lawsuit for misleading investors.
Several users posted images of Devotion, a game which GOG, owned by CD Projekt Red, chose to withdraw from its storefront to some backlash.
Still, whether simply a shot in the dark at getting back in players' good graces or just a show of holiday cheer, this is a great offer.
Be sure to download it while you can! This offer is only around for 48 hours, but the full Metro: Last Light game is yours to keep. Take advantage of it right here.