Surgical Blueprint Warzone: How to Get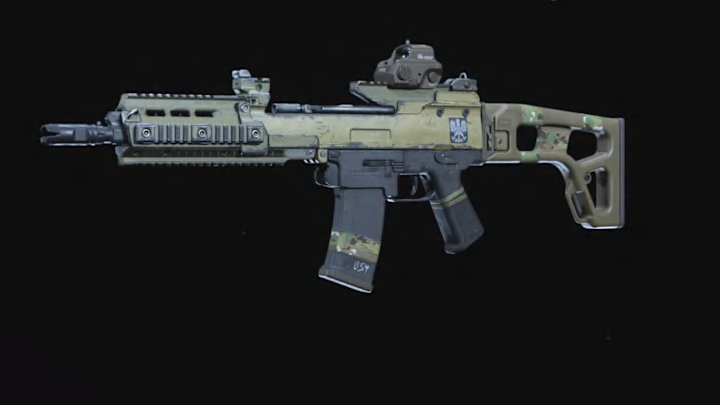 Surgical Blueprint Warzone is an Epic Holger-26 you can get in Modern Warfare. Here's how to get your hands on the Surgical Holger-26.
Surgical Blueprint Warzone: How to Get
This blueprint is available in the JW GROM: Mil-Sim Pack Operator pack. You can grab it for 1,200 COD points when it's in the shop. In addition to the Surgical blueprint, the pack comes with the JW GROM Mil-Sim operator, Silent Unseen calling card, Play Havoc emblem and Thunder Rolls spray.
You can build your own Surgical Holger-26 with the right attachments. You'll just miss out on the unique weapon cosmetic if you're assembling one. Here are the attachments you need to make the Surgical Holger-26.
Surgical Holger-26
XRK Ultralight barrel
PBX Holo 7 Sight
XRK Axis stock
30 Round Mags
This Holger-26 build gets a minor bump to accuracy and control, with a slight hit to range. Mobility gets a big boost here, making the Surgical blueprint a well rounded LMG. It comes at a big cost, as the mobility boost is only possible due to the use of a 30 round mag. At this point, it's basically a serviceable imitation of an assault rifle. We'd rather use a proper assault rifle, but the Surgical can get the job done.