Call of Duty
Swagg Shows Off Broken AK-47 That Snagged Him 27 Kills on Warzone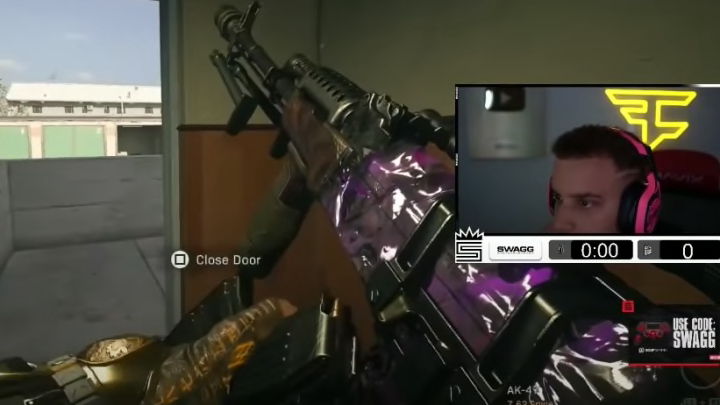 Photo courtesy of Swagg
Kris 'Swagg' Lamberson showed off his preferred Cold War AK-47 build, and it's easy to see why the weapon is dominating the scene. While some people are hoping the hacking problem will be fixed, there are plenty of Warzone streamers still playing the game.
And as you can see from our tier list, the AK-47 is at the top.
At the end of the video, Swagg goes into the gunsmith and shows off the specific build and how he has such low recoil.
Muzzle: GRU Suppressor
Barrel: 20″ Spetsnaz RPK Barrel
Optic: Axial Arms 3x
Underbarrel: Spetsnaz Grip
Ammunition: 45 Rnds
And that's the difference between other players' builds. This one is all about the recoil which works wonders for medium-to-long-range fights. Specifically, the 20″ Spetsnaz RPK Barrel makes it viable against those distant targets with the 10% damage range and 25% to bullet velocity.
Heck, with certain hacks focused around no recoil, it makes sense that building a loadout based on low recoil would dominate. If you want to try out a powerful sniper in your loadout, make sure to check out our tier list for Season 6. You'll have a short time to destroy your enemies before Vanguard and the new Warzone map releases. Then plan on everything changing.