Symmetra's Restoration Challenge: How to Complete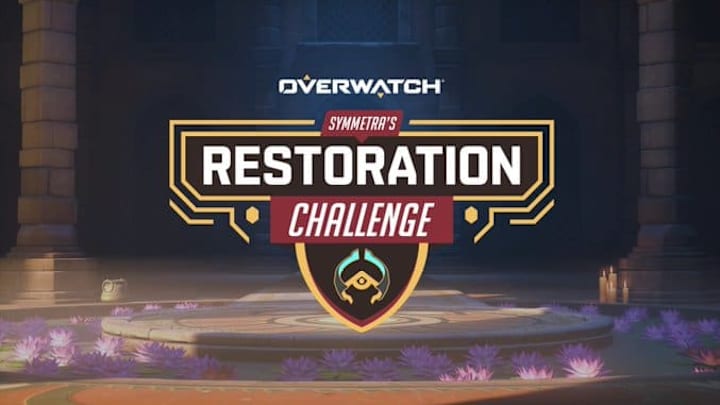 Photo courtesy of Blizzard
Symmetra's Restoration Challenge was detailed in the new developer update. Symmetra is getting more attention with a new event and it is something to talk about as they had a veteran writer, Christie Golden, write the story that the event is based on.
Symmetra's Restoration Challenge: How to Complete
The challenge has players get wins to unlock Symmetra cosmetics that are only available throughout the event's time.
Players will have to win nine matches to unlock all of the new cosmetics, with the final win earning them the new event skin. Wins can be accomplished in competitive, quickplay, or arcade modes.
The skin will most likely be based on Symmetra's "Stone by Stone" a short story that was written by Christie Golden. This look features a younger Symmetra with a gold dress and braided hair.
The story takes a look at the backstory of Symmetra and Zenyatta. It tells of a time when Satya Vaswani, or Symmetra as we know her, visited a temple to address a broken statue that was damaged by the Vishkar Corporation. At the temple, she met Zenyatta and was introduced to the teachings of the omnic temple. Throughout the tale, Symmetra is forced to fight with her company's insulting of the omnic religion by harming the statue and asks difficult questions about what she can do to make things right again. This gives us more depth into her character and players are happy to see it.
Symmetra's Restoration Challenge starts Nov. 17 and runs through the end of the month.