System of a Down's Serj Tankian Joins Metal: Hellsinger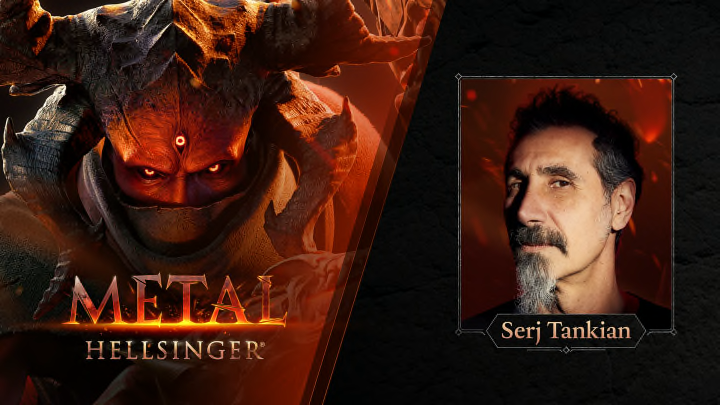 Image courtesy of The Outsiders
Serj Tankian, frontman of Armenian-American heavy metal band System of a Down is joining the line-up for upcoming Metal: Hellsinger.
Metal: Hellsinger is an upcoming heavy metal rhythm game where players shoot and slay demons to the beat of the game's metal soundtrack. The more in-time you are, the deadlier your attacks will be. The game featuers a number of original songs performed by some of the best metal vocalists around, including Trivium's Matt Heafy, Arch Enemy's Alissa White-Gluz, Soilwork's Björn Strid, and more.
Now, joinging the roster is System of a Down's Serj Tankian, performing original track No Tomorrow. Players can check out the trailer below for a small dose of the track.
Players will have six weapons at their disposal, each with its own ultimate ability. Using these, players will be embarking on a trip through Hell to seek revenge on the devil itself. Metal: Hellsinger features Troy Baker and Jennifer Hale voicing main characters.
Alongside the game's campaign, players will be able to take on Torment mode where they'll compete for a spot on top of the leaderboard.
Metal: Hellsinger is set to release in 2022 on PC, PlayStation 5, and Xbox Series X|S.