System Shock and Deus Ex Creator, Warren Spector, is Making a New Immersive Sim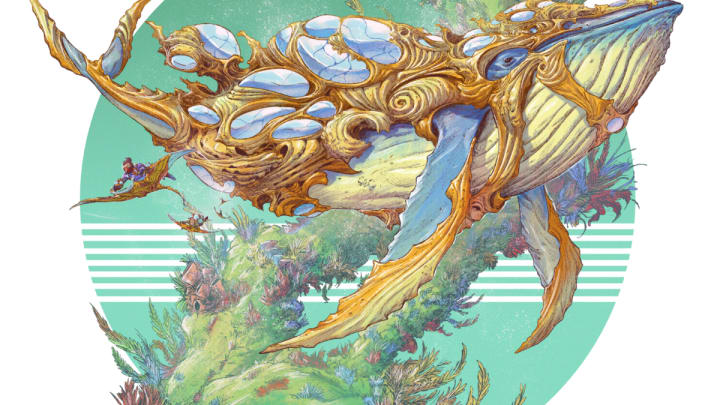 "Fans of my work already know what to expect." / Image courtesy of OtherSide Entertainment
Warren Spector, the veteran creator behind titles such as System Shock, Deus Ex and Epic Mickey, announced Wednesday that he is working on a brand-new intellectual property (IP) for his video game studio, OtherSide Entertainment.
The news comes at a time in which the Spector's space horror sequel System Shock 3 seemingly remains in development by OtherSide under license from Nightdive Studios, despite not having an update publicized for it in nearly two years.
"It feels great to be working with a talented team on a new title and new IP," Spector said in a press release. "Fans of my work already know what to expect: an immersive world and engaging narrative that players will directly impact through their choices and playstyles. We are still in early development and are looking forward to sharing more information soon!"
Aside from the ornate key art of a whale, there is not much else to takeaway about the newly-announced title except that OtherSide also mentioned that they are hiring for a variety of roles across the United States, from gameplay engineers to an audio director for a "big job in the Forgotten Realms."
As for System Shock 3, the immersive sim was initially announced in 2015, but has notoriously had a bit of a rocky road with its production since.
In 2018, its publisher, Starbreeze struggled with financial difficulties that led to OtherSide steering the ship solo until it was announced that Chinese conglomerate Tencent would be "taking the System Shock franchise forward" in 2020.
Of course, fans of the series should still be on the lookout for the System Shock remake, which has seemingly been progressing along well in its development from Nightdive.