Texas Studio to Help Employees Leave States Hostile to Trans Care, Abortion Access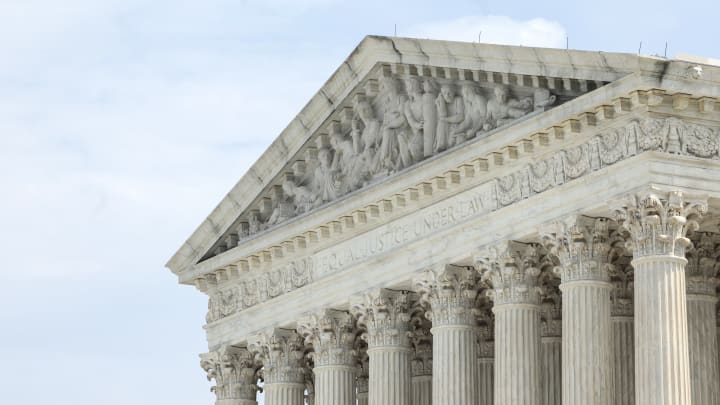 A Supreme Court draft opinion indicated the Justices would strike down Roe v. Wade, revoking Americans' right to an abortion. / Anna Moneymaker/GettyImages
Texas-based development studio Certain Affinity says it will help staff members who live in states with laws hostile to trans people or aggressive anti-abortion laws.
In the wake of new legislation targeting trans youth, and a leaked Supreme Court draft decision indicating the court would soon strike down the right to an abortion enshrined in Roe v. Wade, Certain Affinity founder and CEO Max Hoberman published a letter he sent to employees Wednesday announcing the new policy.
"It is appalling that states, including the CA headquarter's home state of Texas, are wading into what I consider personal health and privacy matters," he wrote. "Recently this encompassed gross intrusions on the rights and dignity of transgener youth, putting politics over the physical and emotional health and wellbeing of a vulnerable population, and threatening their families, friends, doctors, and other supporters."
Hoberman also noted that several states are also flirting with punitive measures targeting those who help others find abortions.
"These are tricky areas to navigate, as state governments may at some point decide that, by supporting vulnerable employees in their time of need, we fall on the wrong side of the law. As appalling and distressing as this is, it's a reality and a risk that we must carefully navigate.
"However, as a demonstration of our company values, today I am making this commitment to you," he wrote, addressing employees. "If the state or province that you live in restricts access to what a majority of medical experts consider essential care, and this makes remaining there untenable for you and your family, we will cover the pre-approved, documented, reasonable out-of-pocket costs of your relocation to another, safer state or province that we operate in."
Certain Affinity has offices in Austin, Texas and Toronto, Ontario, and offers remote work from several US states and Canadian provinces.
Hoberman's former employer, Bungie, voiced its support for abortion rights the same week as the draft decision leak. So did studios Hinterland and ArenaNet. Sony, on the other hand, forbid its studios from making statements on the subject, but matched a $50,000 donation from Insomniac to the Women's Reproductive Rights Assistance Project.