The Best Type 99 Weapon Loadout Warzone Pacific Season 1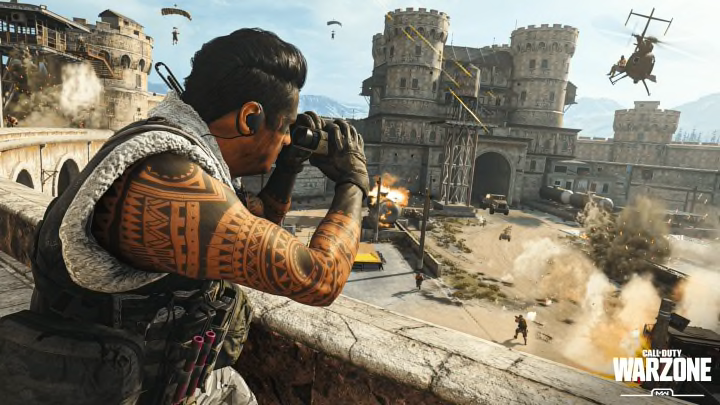 The Type 99 is ideal for long range sniping. / Photo courtesy of Activision
The best Type 99 weapon loadout in Warzone Pacific Season 1 pushes this sniper rifle to its limits, making it one of the most powerful long-range weapons in the game's extensive arsenal. Just a couple of shots and you'll take down just about any enemy before they know what's hit them. Here's how to outfit this sniper rifle for maximum efficacy.
The Best Type 99 Weapon Loadout Warzone Pacific Season 1
The Type 99 boasts a built-in optic that excels at its preferred long range. When it comes to its other attachments, the Type 99 benefits most from boosted damage, range and bullet velocity — your standard concerns when it comes to sniper rifle attachments. To that end, here's how you ought set up your Type 99:
Muzzle: MX Silencer
Barrel: Shiraishi 712MM Sniper
Underbarrel: M1941 Hand Stop
Optic: None
Magazine: 8MM Klauser 5 Round Mags
Ammunition: Lengthened
Grip: Rubber Grip
Stock: Sakura CVR Custom
Proficiency: Vital
Kit: Fully Loaded
The Klauser 5 Round Mags provide a major damage boost to the Type 99, making it more effective and at longer ranges. The Shiraishi 712MM SNiper barrel also helps in that regard, as it widens the vital damage area. The Klauser Mags also boost bullet velocity, as do Lengthened bullets.
To compensate for the Klauser's costs to control and accuracy, this loadout uses the M1941 Hand Stop, Rubber Grip and Sakura CVR Custom stock. Finally, the MX Silencer helps with accuracy and keeping a low profile.