Top Games
The Elder Scrolls V: Skyrim Gets Board Game Port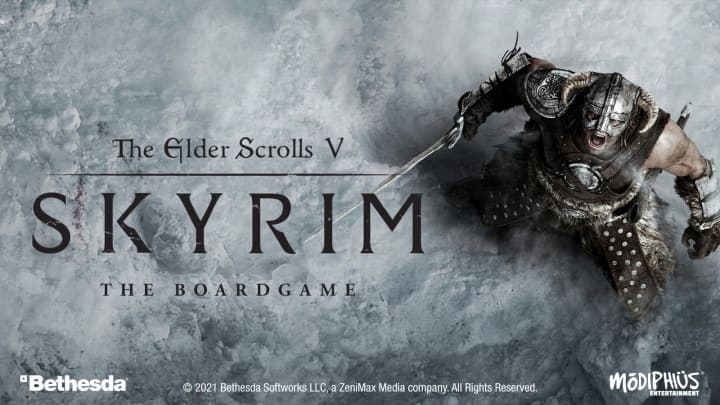 Okay, now they've actually released this game on everything. / Modiphius Entertainment, Bethesda Softworks
Okay, now they've actually released this game on everything.
The Elder Scrolls V: Skyrim is officially coming to board game players, thanks to a collaborative effort between Bethesda Softworks and Modiphius Entertainment—a London-based tabletop game publisher. The team took to Twitter early on Friday, Feb. 26, to announce the arrival of what appears to be a fundraising campaign for the game.
The Elder Scrolls V: Skyrim: The Board Game
Modiphius chose to publish the project on Game Found, a crowdfunding platform made specifically as "the bridge between backers and game creators." Unfortunately, the project's page is relatively barren, sporting only the basic promotional image, short summary, follow button, and space for comments.
The publisher describes the Skyrim Board Game iteration as "an epic co-operative board game of adventure across Skyrim for 1-4 players." No other details are available on the page—though there have been rumors that fans of the previous The Elder Scrolls: Call to Arms games may see some overlap regarding their miniature figurines as the company has had a hand in both.
Supposedly, the game has already been designed and will be showcased once the campaign officially kicks off. It will also be heading straight to distribution once the campaign concludes, to any who want to own a copy must already be a backer. However, there is no concrete launch date revealing when players can expect to see it in all its glory or place a deposit.
Modiphius has a history of adapting popular video games to the tabletop platform. Their other accolades include Fallout, Dishonored, and Vampire: The Masquerade.