The Finals Character Specializations, Gadgets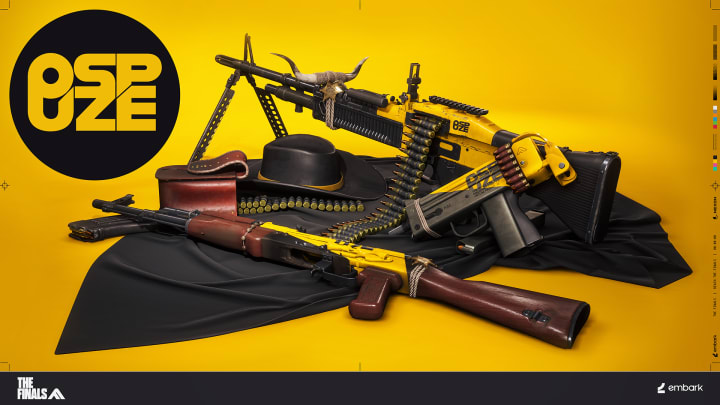 Embark
In Embark's new multiplayer shooter The Finals, players have a variety of weapons they can use to defeat opponents, but guns are only one part of a player's kit: Specializations and Gadgets round out your loadouts and when used effectively are instrumental to success.
The Finals is in Beta now, and is a huge blast - literally. Members of Embark used to work on EA's Battlefield series, and have taken their talent for destruction to new heights for The Finals. Nearly everything in the game can be destroyed, leaving historic cities like Seoul and Monte Carlo smoking piles of rubble. The main game mode has players work in teams of three to capture cash boxes and take them to cashout stations for points, a bit like Capture the Flag, but with more explosions.
The Finals Character Specializations
Each character type in The Finals has a number of Specializations - essentially a unique ability. These are the most important part of your kit aside from your weapon.
Light Specializations: The Light class specializes in movement and stealth.
Cloaking Device
Grappline Hook
Evasive Dash
Medium Specializations: The Medium class specializes in supporting teammates and protecting cashout points.
Guardian Turret
Healing Beam
Recon Senses
Heavy Specializations: The Heavy class fortifies cashout points and also specializes in breaking down opponents' defenses.
Charge and Slam
Goo Gun
Mesh Shield
The Finals Character Gadgets
Each class also has a selection of Gadget items. A character can equip three of these at a time, and recharge after use like Specialization abilities.
Light Gadgets
Goo Grenade
Thermal Vision
Breaching Charge
Proximity Sensor
Frag Grenade
Smoke Grenade
Gas Grenade
Incendiary Grenade
Flashbang
Glitch Grenade
Stun Gun
Medium Gadgets
Frag Grenade
Defibrillator
Zipline
Night Vision
Explosive Mine
Gas Mine
Jump Pad
Sonar Grenade
Incendiary Grenade
Goo Grenade
Gas Grenade
Flashbang
APS Turret
Glitch Trap
Tracking Dart
Heavy Gadgets
RPG-7 (Yes, this counts as a Gadget)
C-4
Gas Grenade
Frag Grenade
Incendiary Grenade
Flashbang
Goo Grenade
Explosive Mine
Night Vision
Barricade
Incendiary Mine
Dome Shield