The Last of Us Part II Collector's Edition: Everything You Need to Know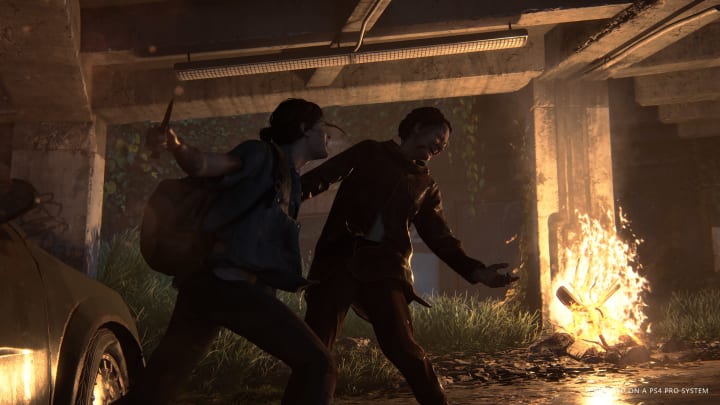 Ellie slicing open an attacker (which would look really cool with the perks from the Collector's) / Naughty Dog
The Last of Us Part II collector's edition is a must-have for fans of the franchise.
The Last of Us Part II is now available for pre-orders ahead of its release date on May 29. This series is a much beloved addition to PlayStation players everywhere and fans are eagerly awaiting their chance to watch Ellie in action. As with all impressive titles, potential players have a decision to make: standard edition or collector's?
The Last of Us Part II Collector's Edition: Everything You Need to Know
There are a monumental amount of rewards that come with ordering the Collector's Edition of The Last of Us Part II. As expected, there's a mix of physical and digital, giving all types of players the chance to get their money's worth.
Collector's Edition owners will receive:
48 page Mini Art Book from Dark Horse
SteelBook Case including the full game
12" Ellie Statue
Lithograph Art Print and Thank You letter for your purchase
A wearable replica of Ellie's Bracelet
6 Enamel Pins
5 Stickers
PS4 The Last of Us Part II Dynamic Theme
Set of 6 PSN Avatars featuring the game
Additionally, those who pre-order get more rewards such as an ammo capacity upgrade for Ellie's pistol and the Crafting Training Manual to help you unlock items that need to be crafted early.
The Collector's Edition costs $170 and is available at the PlayStation store, Amazon, and other large gaming retailers.