The Last of Us TV Show Leaks Reveal First Look at Characters in Costume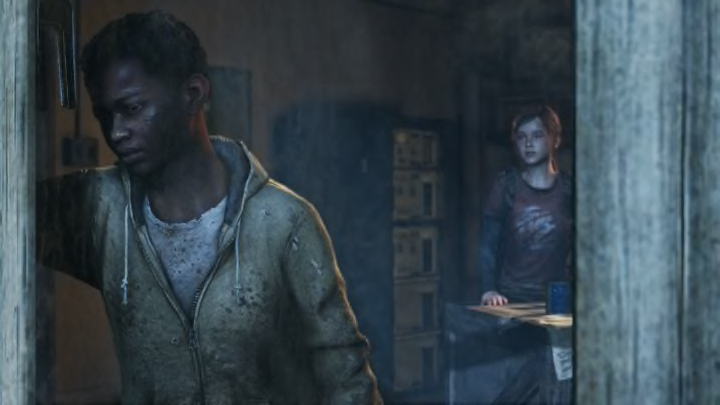 Fans got their first look at Sam in HBO's Last of Us adaptation. / Photo courtesy of Naughty Dog/Sony
A photo and footage from the set of The Last of Us TV series has given fans their best look yet at the show's interpretations of Joel, Ellie, Henry and Sam.
Although photos have leaked from the set in the past, most have provided blurry-at-best images of Pedro Pascal as Joel and Bella Ramsey as Ellie. This latest photo leak gives a clear look at these characters during shooting in Calgary, Canada. It also shows Henry and Sam, two brothers from the first Last of Us game, for the first time. Casting information for these characters has yet to be released.
Ellie and Joel's outfits in the show seem to hew pretty close to their in-game looks, with Pascal in Joel's brown leather jacket and Ramsey in Ellie's winter outfit.
A short video taken on-set shows the four actors scurrying across an open road to take shelter in a nearby building. The actors are in the same costumes, suggesting the scenes take place at around the same time in the story.
HBO still hasn't revealed an exact release date for The Last of Us, but it expects the series to debut some time in 2023.